Clarksville, TN – CDE Lightband is proud to partner again with Tennessee Valley Authority (TVA) to sponsor the STEM Academy at Kenwood High School.
This long standing partnership has allowed the students many opportunities that otherwise would not have been possible.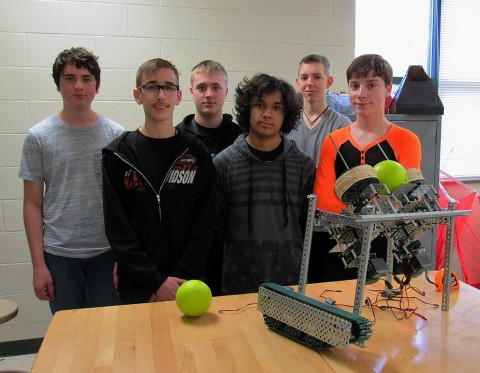 The financial contribution from TVA has provided for transportation for College and Career Field Experiences as well as buying supplies for the STEM Academy.
CDE Lightband has assisted by sponsoring the STEM Family Night and providing on-site education with our Lineman and Engineers through use of their mobile Safety Demonstration Trailer. CDE Lightband has also partnered by sponsoring speakers, volunteering hours and coordinating and assisting with annual excursions for students to the Cumberland City Coal Plant.
CDE Lightband hosts Summer Externships for STEM teachers and looks to partner this summer with the STEM Academy for further experiences with their teachers and incoming students.
About CDE Lightband
CDE Lightband offers electric, television, Internet and phone service to customers in the city limits of Clarksville. CDE Lightband is the municipal power provider and serves over 64,000 metered homes and businesses with electric service and over 18,000 customers with broadband services.