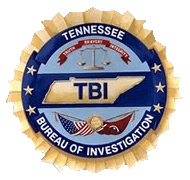 Nashville, TN – In a joint investigation, Special Agents from the Tennessee Bureau of Investigation and investigators from the Dickson Police Department have charged a White Bluff man in connection to the death of his former neighbor.
At the request of the Dickson Police Department and 23rd District Attorney General Ray Crouch, TBI Agents joined the investigation into the death of Cynthia Darlene Green on March 8th, shortly after authorities discovered the woman's body in her East Railroad Street apartment.
During the course of the investigation, Agents and detectives developed information leading to Keianthony Garrett as the individual responsible for the crime.
On Thursday, authorities served Garrett with a warrant charging the 21-year-old White Bluff man with one count of Criminal Homicide.
He remains in the custody of the Dickson County Jail on unrelated charges.