Written by Clarksville Police Chief Al Ansley

Clarksville, TN – I wanted to take the time to recognize and thank the Citizens of Clarksville for the overwhelming support that you have given this Department.
From private citizens who have taken the time to stop by our precincts to deliver food and drinks, to restaurants delivering entire meals to our Officers on duty. Citizens are constantly thanking Officers personally and even paying for meals without the Officers even knowing who they are.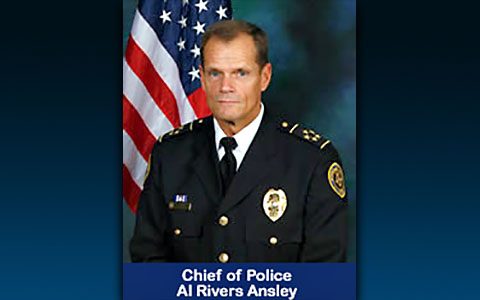 I have a file in my office where citizens send hand written compliments thanking Officers for their professionalism, caring, and respectful treatment.

I can't say enough about how this makes us feel as Police Officers who work in a profession that is scrutinized, often highly criticized, and seldom recognized.

The support that the Citizens of Clarksville have given us is nothing new however, we know that many departments around the Country are not as fortunate as us and do not share in the most important element of any Police department, and that is community support.

Because we cannot effectively do our job without you and we do not take that for granted. From all the Officers, and civilian employees of the Clarksville Police department it is not only our duty, but also an honor to serve the Citizens of this great City.

Sincerely,
Chief Alonzo R. Ansley



Sections
Commentary
Topics
Al Ansley, Clarksville Police Chief, Clarksville Police Department, Clarksville TN, CPD