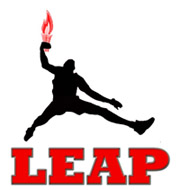 Clarksville, TN – On Friday, July 29nd, LEAP Youth held a Car Wash and Bake Sale fundraiser from from 11:00am until 2:00pm. The event was help behind LEAP Plaza located at 1860 Wilma Rudolph Boulevard in Clarksville.
The money raised will be used to take the young adults on a trip to Beech Bend Park.
"We do a lot of outings with the kids to teach them that nothing is free in the world. So we had them put together a couple of fundraisers to help pay for the trips they will be going on throughout the year," said Malcolm Luster, LEAP Counselor.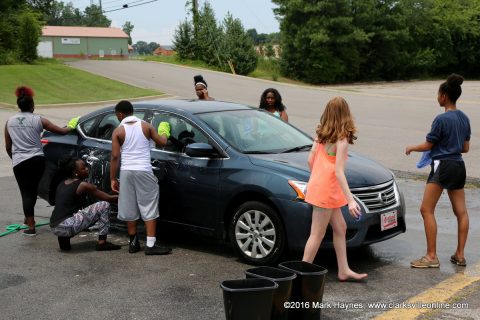 During their summer program, LEAP has a culinary class. So all of the items in the bake sale will be cooked by the kids.
So make sure to stop by Friday, get your vehicle washed, and enjoy a cupcake.
"We'd love for everyone to come out and support our youth and help them raise money for their Beech Bend Park trip," said Luster.
About the LEAP Organization
LEAP provides mentoring, counseling, career readiness, community service learning opportunities, and other enriching programs. Our target population is youth ages 11 to 18 in Montgomery County, Davidson County, and Robertson County in addition to Fort Campbell, KY.
For more information on LEAP, visit their website at www.leaporg.net