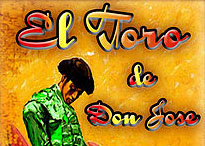 Clarksville, TN – El Toro de Don Jose at 1200 Fort Campbell Boulevard has the best Mexican food I've ever eaten. Picture taco shells that are so thin, so crisp, so light that they wrap perfectly around a hefty portion of meat, cheese, and lettuce. Add some sour cream, beans and rice and you have a perfect meal.
One person I know actually ate there eight times in one week at El Toro. Why? Because everything he tried was perfection. According to this faithful customer, the fajitas are great–either steak, chicken or shrimp. He says they are the best in Tennessee and he's eaten Mexican food from Memphis to Knoxville and no one else can touch them.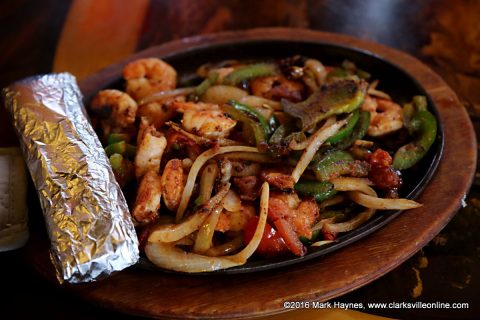 The lunch buffet features about 15 different Mexican meals plus fruit and other delights. Local construction workers and military personnel make it their favorite stop for a quick lunch on a daily basis. On weekends, families come for the even more enticing buffet with extra dishes to please all.
A lunch menu is available every day from 11:00am to 3:00pm. Featured entrees are fajitas, quesadillas, the Speedy Gonzalez (steak or chicken, rice, beans, salad and tortillas for only $6.99), taco salad, taquitos Mexicanos, burritos el Toro, chimichangas, huevos rancheros, huevos con chorizo and the lunch combo for only $5.25 with one entrée (taco, enchilada, tostaguac, tamal, tostada or chalupa) with rice and beans. Prices are reasonable always and the cheese dip is superb.
The dinner menu features appetizers, combo dinners, veggie plates, salads, burritos, enchiladas, quesadillas, chicken and pork dishes, seafood, El Toro favorites, steak, fajitas, and kids' dishes, plus side orders. Kids' entrees are all less than $5.00 each and if an adult orders one, add $1.99.
Home desserts include the sopapilla (or with ice cream), fried ice cream, flan, chimi cheesecake, and churros with ice cream (doughnut pastry with ice cream and caramel or chocolate syrup). The sopapilla is thin, light, sweet and delicious–the best I've ever eaten.
Owners Jose and Angelina Leon have four other El Toro restaurants–one each in Humboldt and Milan and two in Medina. Their daughter Bianca is assistant manager at the El Toro in Clarksville and she's been in that position since March, 2012. Manager Mario Zambrano supervises 15 employees each week where the food service is excellent and the food is consistently perfect. About 200 to 300 people are served every day at El Toro.
Discounts of ten percent are offered for students, teachers, members of the military, and those with a Smart Card.
Happy Hours are on Monday through Thursday from 4:00pm to 9:00pm El Toro has a full bar with tequila, beer, wine, margaritas, mixed drinks and soft drinks. The server can give you a list of the Mexican drinks available.
For more information, check out their Facebook page or their website at www.eltoroclarksville.com
If you have a hankering for Mexican food, you need to head to El Toro. You won't be disappointed!
Photo Gallery