Clarksville, TN – Family, friends, and coworkers proudly watched as Sheriff John Fuson conducted a swearing in ceremony for six new deputies.
David Huschke, Timothy Rowe, Oscar Moreno, Edward Tackett, and James Williams will work in the Detention Division.
Amy Lamping will work as a School Resource Officer.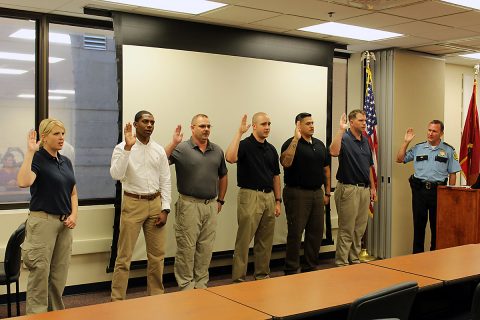 "It's always a pleasure to welcome new individuals to our law enforcement family," said Sheriff Fuson.
"Within the next several weeks, each of these deputies will receive the training that they will need to be successful. That coupled with the support of their friends and family will undoubtedly put them on the path to a great career in law enforcement," stated Sheriff Fuson.