Cunningham, TN – On Saturday, July 30th, 2016 Tennessee State Representative for the 67th District Joe Pitts spoke at the 108th annual Lone Oak Picnic put on by the Central Civitan Club.
"10 years ago you took a chance and elected me to the State House of Representatives and I promised you a couple of things. First of all, that I would stay accessible and available if you needed something and hopefully we've done that. Secondly, you wouldn't have to read my name in the scandal sheets and we've tried to hold ourselves to a high standard ethics and integrity and certainly we've done that as well," Pitts stated.
"It's always good to be in the company of my colleagues like representative Reedy, Senator Green and others. Just know that we work hand in hand to help Montgomery County and the surrounding counties," said Pitts.
"Just thank you for the honor of serving you and the house of representatives for the last 10 years," stated Pitts.
About the Lone Oak Picnic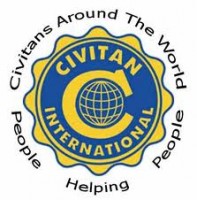 The Central Civitan Club has sponsored the Lone Oak Picnic since 1975. Lone Oak is a tradition for candidates in Montgomery County. All the money raised is used in the communities south of the Cumberland River through several projects sponsored by the Central Civitan Club.
The Central Civitan Club, for example, supports the local Boy and Girl Scout troops. The club provides financial assistance to victims of house fires in the community. It supports educational and extracurricular activities of the students, teachers and staff of both Montgomery Central High School and Cumberland Heights Elementary School.
It also supports the Buddy Ball Special Needs Athletic League as well as the #BeMoreLikeWade 5K Scholarship Run/Walk/Crawl. These are just a few of the activities the Club Supports.
They also fund scholarships for and support many educational and extra-curricular activities of the students, teachers and staff at Montgomery Central High School, Montgomery Central Middle School and Montgomery Central Elementary School as well as Cumberland Heights Elementary School.