Clarksville, TN – The area's first of its kind ME2 Convention (ME2 Con) is coming to the Riverview Inn in Clarksville, Tennessee on November 4th-6th, 2016.
ME2 is a multi-fandom, multi-day event centered around entertainment and pop-culture that will peak a variety of interests. This convention is for makers, creators, builders, writers, cosplayers, techies, Trekkies, artists, gamers, geeks and more.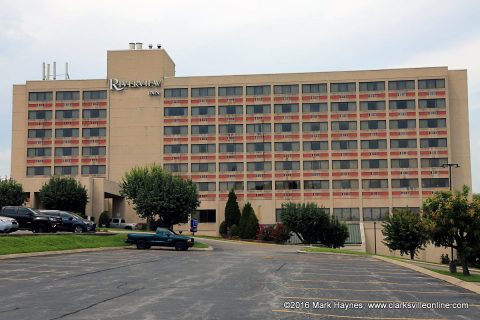 The event will feature panel demonstrations on techniques, discussions on favorite fandoms, various methods of building, writing, and how-to's from professionals in the industry. Guests will have an opportunity to be hands-on with products, techniques and information that are unique to the ME2 Con.
ME2 will feature a wide range of "geekdoms" from comic books, tabletop gaming, TCG's (Trading Card Games), visual arts, technology & science, comic artists, vendors and more.
Various tournaments and contests will take place throughout the weekend, as well as opportunities to mingle with like minded and talented guests, local and regional costume builders, and prop designers. On displays will be an ODST Halo Drop Pod interactive ride, a full size Star Wars speeder bike and the Power Wheels Racing Series, just to name a few.
Organizers are excited to announce that Frank Ippolito, special FX makeup artist from Tested.com, will be a special guest. Ippolito is known for more than 19 successful years in the industry, working on notable films like Pirates of the Carribean 2&3 and Star Wars: The Force Awakens. He has also appeared as a two-time competitor on Syfy's hit show Face Off.
"It's rad to travel around the US and experience what a place like Clarksville has to offer," stated Ippolito. "I love the chance to teach and share what I know with other people who love props, costumes and special FX makeup & techniques. At conventions like ME2, you get to really interact and spend time with fans and friends. I look forward it!"
Vendors and special guest exhibitors will be located throughout the expo giving guests an up-close and personal look at items on display. Badge holders will be privy to merchandise for sale exclusively at this event.
A 3-day badge is only sale now for $45.00 and a Saturday only badge costs $20.00. T-shirts can be pre-ordered only for $15.00. A unique VIP package that includes a VIP badge, t-shirt and a hands-on class is $45.00. Only a limited number of VIP packages are available, purchase yours today. Badges, t-shirts and special VIP packages on sale now at www.me2con.org
Vendor and artist tables are still available. To apply, go at www.me2con.org/artists-vendors