Topic: writers

Clarksville, TN – The area's first of its kind ME2 Convention (ME2 Con) is coming to the Riverview Inn in Clarksville, Tennessee on November 4th-6th, 2016.
ME2 is a multi-fandom, multi-day event centered around entertainment and pop-culture that will peak a variety of interests. This convention is for makers, creators, builders, writers, cosplayers, techies, Trekkies, artists, gamers, geeks and more.
«Read the rest of this article»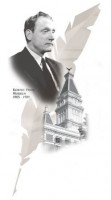 In a room full of writers, many of whom could be described as seniors, one gentleman quipped, "Are we sure this guy is old enough to be teaching a class?" when David James Poissant took over the microphone at the Clarksville Writers' Conference.
No matter how young he looks, Poissant has a history of publication that any writer would prize. His stories are published or will soon be appearing in places like The Atlantic, Playboy, The Southern Review, Mississippi Review, The Chicago Tribune, The Greensboro Review, and One Story. He has won the Playboy College Fiction Contest, The George Garrett Fiction Award, the AWP Quickie Contest, and second and third prizes in the Atlantic Monthly Student Writing Contest. His stories appear in New Stories from the South 2008 and Best New American Voices 2008 and 2010.
«Read the rest of this article»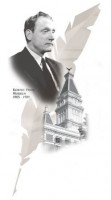 Clarksville, TN – Rheta Grimsley Johnson is such an unassuming, self-deprecating person you might not know from what she tells you when she begins speaking that she's a celebrated columnist, the author of Charles Schultz's biography, and a novelist with two marvelous books under her belt. She's also been awarded the National Pacemaker Award, the Ernie Pyle Memorial Award, the Headliner Award, the American Society of Newspaper Editors' Distinguished Writing Award and has been inducted into the Scripps Howard Newspaper Editorial Hall of Fame.
She has written for United Press International, The Auburn Plainsman, The Commercial Appeal (Memphis), and the Atlanta Journal-Constitution. Her syndicated column now appears in 150 newspapers.
As icing on the cake, she was one of three finalists for the Pulitzer Prize for commentary in 1991. «Read the rest of this article»
This is the first of a series of articles about the Seventh Annual Writers' Conference held at Austin Peay University on July 14th-15th, 2011.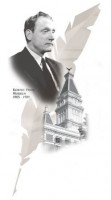 Clarksville, TN – Presented by Clarksville Arts & Heritage Development Council with a grant from Tennessee Arts Commission, the Clarksville Writer's Conference was held in last week in Austin Peay State University's Morgan University Center. The Conference drew people from all over the United States for a wonderful banquet, along with two days of book readings and writing workshops.
Writing is not a job or a hobby or a profession. Writing is a compulsion. People who are writers write because they must. It is usually the way they process the world around them and if they don't write, they feel like they are not living, only existing.
«Read the rest of this article»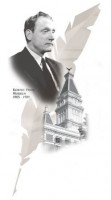 Clarksville, TN – It's hard to believe that almost a year has gone by since I was hearing Rheta Grimsley Johnson, William Gay, Chuck Sambuchino, Tom Franklin and other writers who spoke at last year's fantastic Clarksville Writers' Conference at Austin Peay State University. Yet here it is—time again to sign up for this year's conference which will be held on July 14th – 15th
One of the best things for many of us is that the conference is being held in the middle of July this year rather than near the end as it was in former years. (At least for me, that will give me more time to write up what I heard there so that I can share it with you.) The timing will also allow you have to schedule other activities (like writing your book!) before summer ends. «Read the rest of this article»