Clarksville, TN – Wednesday, August 10th, 2016 at approximately 5:55pm, Clarksville Police Officers were advised by staff at the Tennova Emergency Room that an adult male victim showed up at the hospital with a stab wound and was uncooperative with revealing information as to where the incident occurred or possible suspect(s).
Dispatch was able to determine that at least two 911 calls had come in about a possible domestic with injuries requiring an ambulance at the 700 block of Gracey Avenue.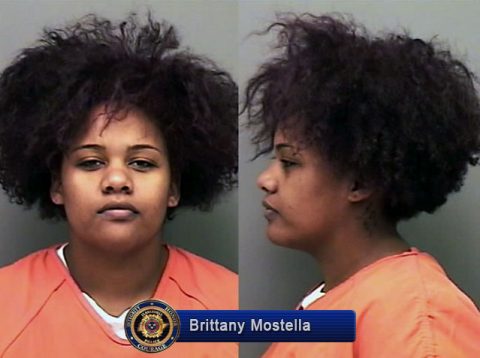 One caller said the involved female was 19-year-old Brittany Mostella from Clarksville. Officers twice went to the residence earlier in the evening and had no contact the first time.
The second time Officers responded to the residence, they spoke to a resident who advised them that there had been a fight at the apartment, and she did not need an ambulance or the police.
The investigation at the hospital and review of 911 calls led to the discovery that Mostella had indeed stabbed the victim inside the apartment, and the victim was taken to Tennova by private vehicle. Detective Feinberg responded to the scene and took over the investigation which is ongoing.
The victim was later transported to Vanderbilt Medical Center, but is expected to recover.
Mostella has recently been taken into custody. Mostella was charged with Aggravated Assault. This incident was domestic related and was not random.