Nashville, TN – The Tennessee Emergency Management Agency (TEMA) and State Fire Marshal's Office are reminding Tennesseans of the hazards associated with filling portable fuel containers at petroleum stations.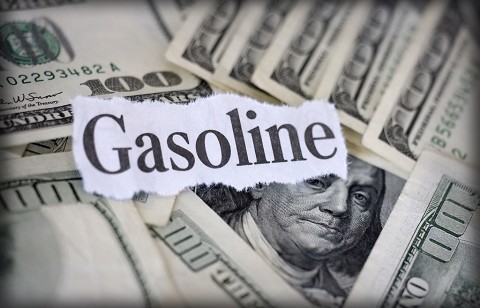 "We are asking Tennesseans to use only approved, portable fuel containers and only fill them up if it is absolutely necessary," said TEMA Director Patrick Sheehan. "There is petroleum available to meet the needs of Tennessee, even with the supply disruption caused by the Alabama pipeline leak, if consumers will keep their normal driving and fuel buying habits."
The State Fire Marshal's Office, a division of the Tennessee Department of Commerce & Insurance (TDCI), offers consumers the following safety tips for filling portable gas containers:
Use only approved portable containers for transporting or storing gasoline.
Never fill a portable container when it is in or on the vehicle. Always place the container on the ground before filling. Fires caused by static charges have occurred when people filled portable containers in the back of pick-up trucks, particularly those with plastic bed liners. Removing the container will also prevent a dangerous spill of gasoline.
When filling a portable container, keep the nozzle in direct contact with the container. Fill it only about 95 percent full to leave room for expansion.
Gas cans/containers should never be transported in the passenger compartment.
Don't smoke or use lighters while refueling.
"Filling an ungrounded, unapproved portable fuel container can cause sparks from static charges, and lead to explosions and fires at gas stations," said Gary West, TDCI Deputy Commissioner for Fire Prevention.  "Additionally, there are explosion and fire dangers associated with storing and transporting large quantities of fuel."
According to the federal Occupational Health and Safety Administration, approved portable gas containers have less than 5 gallons of capacity, have flame-arresting screens, spring closing lid, and spout cover, are designed to relieve internal pressure, and are marked by a nationally-recognized testing laboratory, such as Underwriters' Laboratories, Inc.
Additionally, TDCI is informing consumers that Tennessee's price gouging laws make it unlawful for individuals and businesses to charge unreasonable prices for essential goods and services, including gasoline, in direct response to a disaster regardless of whether that emergency occurred in Tennessee or elsewhere. The price gouging law makes it unlawful to charge a price that is grossly in excess of the price charged prior to the emergency.
The TDCI Division of Consumer Affairs serves as the state's clearinghouse for consumer complaints and offers a price gouging complaint form on their website: http://tn.gov/commerce/article/consumer-price-gouging-complaint
"Our priority is to protect consumers," said TDCI Commissioner Julie Mix McPeak. "Should there be businesses or individuals who use this situation to take advantage of others through gasoline price gouging, we encourage consumers to report it to our Consumer Affairs Division so that we can follow-up accordingly."
The price gouging complaints received by Consumer Affairs are all individually evaluated. Costs will be considered by an evaluation of the increases of costs associated with fuel along with the increases in costs to the retailer and the increase in price to the consumer. Consumer Affairs consults with legal counsel and the Tennessee Attorney General's Office in all evaluations for price gouging violations.
If it appears that price gouging may have occurred, the complaint could be referred to the Attorney General for review and investigation regarding the potential violation of the Tennessee Consumer Protection Act. The Attorney General could seek a temporary restraining order, temporary injunction, or permanent injunction, seek civil penalties up to $1,000 per violation, and/or negotiate and accept an assurance of voluntary compliance.