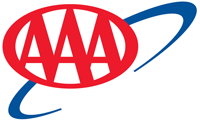 Knoxville, TN – Teen involved crash fatalities increased 10% in 2015, according to a new report from the Governors Highway Safety Association. Distracted driving is the number one cause of teen driver crashes and teen passengers are the number one distraction for teen drivers.
"We all know how distracting cell phones can be, but driving with teen passengers is even more dangerous for our younger drivers," said Stephanie Milani, Tennessee Public Affairs Director, AAA – The Auto Club Group. "Make sure all the teen drivers in your life know the dangers and how to stay safe."
AAA wants every teen to Be A Good Passenger by following these guidelines:
Don't Distract the Driver
Avoid unnecessary conversations.
Avoid unnecessary phone use.
Don't pull the drivers attention away from the road.
Assist the Driver for a Safer Ride
Silence phone notifications/rings. Answer only when necessary.
Adjust AC/Music/GPS as needed.
Navigate and stay alert to help the driver avoid danger.
If you see unsafe behavior, say something.
AAA also recommends that parents get involved as their teens learn to drive by helping them practice in varying conditions, enrolling them in a driver education program, and setting a good example behind the wheel.
Resources to help parents choose a class and coach their teen through the learning to drive process can be found on AAA's award-winning website TeenDriving.AAA.com
About The Auto Club Group
The Auto Club Group (ACG) is the second largest AAA club in North America.  ACG and its affiliates provide membership, travel, insurance and financial services offerings to over 9 million members across eleven states and two U.S. territories including Florida, Georgia, Iowa, Michigan, Nebraska, North Dakota, Tennessee, Wisconsin, Puerto Rico and the U.S. Virgin Islands; most of Illinois and Minnesota; and a portion of Indiana.
ACG belongs to the national AAA federation with more than 56 million members in the United States and Canada and whose mission includes protecting and advancing freedom of mobility and improving traffic safety
About the AAA Foundation for Traffic Safety
Established by AAA in 1947, the AAA Foundation for Traffic Safety is a 501(c)(3) not-for-profit, publicly-supported charitable research and educational organization. Dedicated to saving lives and reducing injuries on our roads, the Foundation's mission is to prevent crashes and save lives through research and education about traffic safety. The Foundation has funded over 300 research projects designed to discover the causes of traffic crashes, prevent them and minimize injuries when they do occur.
Visit www.AAAFoundation.org for more information on this and other research.
Sections
News
Topics
AAA, AAA Foundation for Traffic Safety, GPS, Knoxville TN, Stephanie Milani, Teen Drivers, The Auto Club Group