Montgomery County, TN – Clarksville-Montgomery County School System (CMCSS) Director of Schools Dr. B. J. Worthington is announcing his retirement as of June 2017.
Dr. Worthington has served as Director of Schools since August 2012. He has been with CMCSS for 31 years as a science teacher, school administrator and chief academic officer.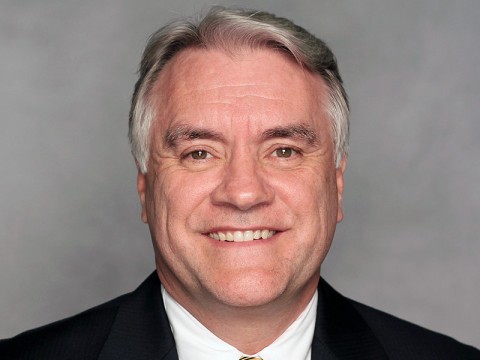 He received the Bob Grossman Leadership in School Communications Award from the National School Public Relations Association in 2013, the Mid Cumberland Superintendent of the Year, and was the Tennessee Department of Education Supervisor of the Year in 2011. He has received numerous awards in Tennessee for his leadership.
"There is never a perfect time to walk away, but I feel it is the right decision for me at this time. This school system and community have been very kind to me and my family throughout my entire career and we certainly feel blessed. This district has so much of which to be proud and is poised for even greater future accomplishments. This is a district in which the community should take great pride," Worthington said.
Dr. Worthington's legacy includes a uniquely comprehensive integration of Science, Technology, Engineering and Math (STEM) throughout all schools in the system. He also has overseen the development of seven high school academies, created based on student interest and workplace need. The academies have been one facet of his commitment to graduate students from CMCSS college and career ready.
During Dr. Worthington's tenure, academic success has been a pride point. Last year, CMCSS was the number one school district in the state for the academic growth of its students. He also has worked closely with County government leaders responsible for funding the CMCSS budget, ensuring a balanced budget was presented each of his past four years as schools director.
Meanwhile, the system has witnessed phenomenal growth, increasing its student enrollment numbers by more than 1,000 from last year to this. Students this school year total 33,569.
He has focused heavily on the development of leaders within the organization, believing that all 4,700 employees have the ability and potential to lead from where they are planted.
In 2014, "Education Week" identified Dr. Worthington as a "Leader to Learn From" and featured him in a special published report. He was among 16 education leaders chosen from a pool of 900 across the nation as a forward-thinking leader.
Dr. Worthington is a professional presenter in school leadership for the Mid-continent Research for Education and Learning (McREL) and has presented for the National School Boards Association, the National Staff Development Conference and a number of state and national education seminars. He earned his doctorate from Tennessee State University. He is married to Jill Worthington. They have two children.
"B.J. Worthington has been an exceptional Director of Schools. He listens. He responds. He always keeps the student at the center of his focus. Dr. Worthington has developed CMCSS into a model school district. The Board will take great care with the search process for our next Director of Schools. We will be very selective in choosing our next Director. Dr. Worthington has set the bar high. We hate to see him go, but wish him the very best," said CMCSS School Board Chair Anne Murtha.
The Clarksville-Montgomery County School Board will discuss its plans to begin the process of filling the position at its next scheduled meeting.