Tennessee (10-9, 3-4 SEC) vs. #4/#4 Kentucky (17-2, 7-0 SEC)
Tuesday, January 24th, 2017 | 8:00pm CT
Knoxville, TN | Thompson-Boling Arena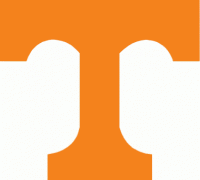 Knoxville, TN – Tennessee faces border rival Kentucky on Tuesday night when the fourth-ranked Wildcats visit Thompson-Boling Arena for a 8:00pm CT tip. The 221st meeting between the two programs will air on ESPN.
Kentucky (17-2, 7-0 SEC) represents the sixth ranked opponent that the Vols (10-9, 3-4 SEC) have faced this season. On Tuesday, Tennessee will be seeking its first win over a ranked opponent in 2016-17 while also looking to achieve its 69th win over Kentucky in program history. Of UT's 68 wins — which are the most against the Wildcats of any collegiate team — 22 have come against a ranked UK squad.
Tennessee picked up its 10th win of the season on Saturday night, topping Mississippi State by a 91-74 scoreline at TBA.
Four Vols finished in double figures, led by 19 from Robert Hubbs III and 17 from Grant Williams. Williams scored all 17 of his points in the second half, helping UT put 54 points on the board to pull away over the final 20 minutes.
Together, Hubbs and Williams stand as Tennessee's top two scorers and rebounders through 19 games. A senior, Hubbs is putting up a team-high 14.7 ppg to go along with 4.9 rpg. Williams ranks second in scoring at 10.8 ppg, but paces the squad on the glass at 5.5 rpg. He is also the team's leader in blocked shots, averaging 2.0 per game.
The Vols have also enjoyed solid production from its point guards recently. Freshmen Jordan Bone and Lamonte Turner have combined to dish out 9.3 apg over the last three games.
Kentucky visits Knoxville having won its last six games, including an 85-69 victory over No. 24 South Carolina on Saturday.
The Series
Overall: Kentucky leads, 152-68
In Knoxville: UK leads, 52-48
In Lexington: UK leads, 89-16
Neutral Sites: UK leads, 11-4
Current Streak: Kentucky has won one
Last Meeting: Kentucky won, 80-70, in Lexington 2/18/16
Rick Barnes vs. Kentucky: 2-3
Rick Barnes vs. John Calipari: 3-3
A Win Would
Even the Vols' SEC record at .500 (4-4).
Give Tennessee its first victory this season over a ranked opponent (currently 0-5).
Mark the 19th time an unranked Tennessee team has beaten a ranked Kentucky squad.
Give the Vols a two-game win streak against Kentucky in Knoxville.
About the Kentucky Wildcats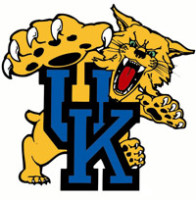 Kentucky is ranked No. 4 in the latest AP Top 25 poll. Kentucky's official RPI stands at No. 3.
The Wildcats (17-2, 7-0 SEC) defeated No. 24 South Carolina, 85-69, in Lexington on Saturday to remain unbeaten in league play.
UK shot .583 (28-of-48) from the field in the win, marking the seventh straight game that it has shot better than 50 percent. The Wildcats were also 8-of-20 (.400) from beyond the arc.
True freshman Malik Monk led the Wildcats against South Carolina with 27 points. He connected on 4-of-7 3-point shots as he pushed his SEC-leading scoring average to 21.7 ppg. The Lepanto, Arkansas, native has scored in double figures in every game this season.
Edrice Adebayo (18), Derek Willis (12) and Wenyen Gabriel (11) also scored in double figures Saturday.
Adebayo, another one of UK's eight freshmen, is the team's leading rebounder (6.9 rpg) and shot-blocker (1.7 bpg). A native of Little Washington, North Carolina, he averages 13.1 ppg.
Another freshman, De'Aaron Fox, joins Monk to form Kentucky's dynamic backcourt. Fox averages 16.2 ppg and leads the SEC with a 6.0 apg average. ESPN's Chad Ford projected both Monk (fourth) and Fox (10th) as lottery picks in the 2017 NBA Draft.
Kentucky is one of the top-scoring teams in the country. Its 92.9 ppg rank first in the SEC and third in the nation. The Wildcats have topped the 100-point mark six times this season and have been held below 80 points only twice.
UK also leads the SEC in scoring margin (+20.8), field-goal percentage (.499), rebounding offense (40.9 rpg), blocked shots (6.1 bpg), assists (18.0) and assist-to-turnover ratio (1.6).
Head coach John Calipari is in his eighth season at the helm of the Wildcats, boasting a 229-49 record in Lexington. This is the third time in his eight years that Calipari has Kentucky at 7-0 in SEC play.
Following Tuesday's game, UK returns home to Rupp Arena where it will host No. 2 Kansas in the SEC/Big 12 Challenge Presented by Sonic.
Last Meeting With Kentucky
Senior Armani Moore picked up his second double-double against Kentucky this season, but it wasn't enough as Tennessee fell, 80-70, in Rupp Arena on February 18th, 2016.
Moore led the Volunteers in scoring (21) and rebounding (11). It was his fourth double-double of the season and the eighth of his career. He also finished with two blocks, which tied him with Steve Hamer for eighth all-time in Tennessee history at 122 career blocks.
The 14th-ranked Wildcats found success behind the arc in the second half, connecting on seven 3-pointers compared to Tennessee's three, helping UK score 44 points after halftime.
Jamal Murray (3) and Derek Willis (7) combined for 10 of Kentucky's 11 3-pointers during the game. Murray would finish with a game-high 28 points and nine rebounds to lead the Cats. Willis finished with a career-high 25 points on the night.
During the second half, senior Kevin Punter Jr. would make a 3-pointer to give him his 900th career point with the Volunteers. At 905 points for his career, he was just 95 points away from becoming the first-ever Vol to score 1,000 points in a career spanning two seasons or fewer.
Punter ended the night with 19 points, including nine points from the free-throw line. But it proved to be the final appearance of his collegiate career, as he was diagnosed with a season-ending stress fracture in his right foot after the game.
Memorable VOL Performances Against Kentucky
Kevin Punter Jr.'s 27 points were the most scored by a Vol against the Kentucky in 10 years as Tennessee defeated the Wildcats, 84-77, February 2nd, 2016, in Knoxville Tennessee. The senior point guard made three 3-pointers and was 11-of-12 at the free-throw line.
Chris Lofton reeled off 31 points, Major Wingate scored 12 and current Orlando Magic guard C.J. Watson added 10 as No. 11 Tennessee beat Kentucky 75-67 at Rupp Arena on February 7th, 2006.
Beating the Wildcats was three times as nice during the 1978-79 season. UT notched program win No. 900 in Lexington on January 20th, 66-55, before topping UK 101-84 in Knoxville on February 17th. Then the Vols won the 1979 SEC Tournament with a 75-69 win over UK in Birmingham, Alabama, on March 3rd. Current Vol Network radio analyst Bert Bertelkamp was a junior on that Tennessee team.
As Bernard King walked off the court at Memorial Gym after a deflating 88-82 loss on January 13th, 1975, a Kentucky fan flipped a lit cigarette into the Tennessee legend's hair. Outraged, King vowed he would never lose to Kentucky again. He vigorously carried out that promise, finishing his career 5-1 against the Wildcats.
Series Notes
The Kentucky series is UT's oldest and most-played among SEC opponents. The Vols and Wildcats first met on February 5th, 1910, and have clashed 220 times over the years.
Since the AP poll was established, an unranked UT team has beaten a ranked Kentucky team 18 times.
No program in college basketball has logged more wins over Kentucky than Tennessee (68).
Kentucky is one of only three SEC?schools (along with Alabama and Missouri) to lead its all-time series against the Volunteers.
Four Tennessee All-Americans were Kentucky natives: Allan Houston, Chris Lofton, Danny Schultz and Paul "Lefty" Walther.
Barnes & Calipari: 1,250+ Wins
Tuesday's game features the two winningest coaches (total career Division I wins) in the SEC.
John Calipari is the league's active leader in career wins, with 637. Rick Barnes is a close second with 629 victories to his credit.
Among all active Division I head coaches, Barnes and Calipari rank eighth and ninth, respectively.
Barnes and Calipari became friends while working a Pitt basketball camp in the late 1970s. The star player at that camp? Current Arizona head coach Sean Miller.
Big Orange Thorn in CAL's Side
Since UK coach John Calipari returned to the college game in 2000-01, Tennessee has dealt him six losses. Only Louisville has more wins over Calipari-coached teams during that span.
| School | Wins vs. Calipari |
| --- | --- |
| Louisville | 7 |
| TENNESSEE | 6 |
| Cincinnati | 5 |
| Ole Miss | 4 |
| Southern Miss | 4 |
CAL Among Tennessee's Most-Faced Active Coaches
On Saturday, John Calipari will coach his 20th career game against the Vols. Among active college coaches, that will tie former Kentucky and current Louisville coach Rick Pitino for third-most career meetings against Tennessee.
| Coach | Meetings | UT's Record |
| --- | --- | --- |
| Kevin Stallings | 37 | 21-16 |
| Tubby Smith | 26 | 7-19 |
| Rick Pitino | 20 | 3-17 |
| John Calipari | 19 | 6-13 |
| Andy Kennedy | 14 | 6-8 |
| Mark Gottfried | 13 | 4-9 |
Suits & Sneakers
Tennessee owns a 10-5 record in Coaches vs. Cancer "Suits and Sneakers" games, dating to the NABC/American Cancer Society initiative's launch in February 2004.
The Vols are 6-2 at home and 4-3 on the road when the coaching staff breaks out its fresh kicks.
Tennessee is 1-2 in "Suits and Sneakers" games vs. ranked teams and has never faced Kentucky.
The Coaches vs. Cancer mission is to increase cancer awareness and promote healthy living among students, faculty, school staff, fans and the community at large, through year-round awareness efforts, fundraising activities, and advocacy programs.
This year's Suits and Sneakers Awareness Week runs January 23rd-29th. Tennessee's staff will wear sneakers for games against Kentucky and Kansas State.
Up Next for UT Vols
Tennessee closes out its three-game homestand on Saturday when it breaks from conference play and hosts Kansas State in the SEC/Big 12 Challenge Presented by Sonic.
It marks the second time in the past three seasons that the Volunteers have hosted K-State as part of the Challenge. The Wildcats visited Rocky Top for the 2014 Challenge, and Tennessee posted a 65-64 win on December 6th, 2014. That was the first time the programs ever met on the hardwood.