Tennessee Athletics Department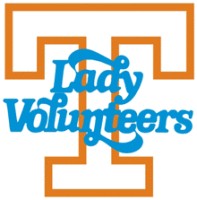 Athens, GA – Despite a season-high 34 points from Diamond DeShields, #RV/25 Tennessee fell short in double overtime against Georgia, 81-78, at Stegeman Coliseum on Sunday.
The Lady Vols (15-8, 6-4 SEC) had two solid looks at the basket in the final seconds of the game, but a three-pointer from Jordan Reynolds rimmed out as time expired.
DeShields' 34 points marked the fifth time in her career she had eclipsed the 30-point margin. She added six rebounds and four steals on the night. Mercedes Russell posted a double-double with 24 points and a career-high 17 rebounds.
Robinson led the Lady Bulldogs (12-11, 4-6 SEC) with 28 points on 13-of-17 shooting from the field. Mackenzie Engram finished with 18 points and 13 rebounds.
UT struggled to put the ball in the basket to begin the game, converting only 23 percent (3-13) of its field goals. DeShields had six points, as Tennessee trailed, 16-8, at the end of the first.
The Lady Vols erased the early deficit with an 8-2 run during the second stanza, but a late push by the Lady Bulldogs gave Georgia a 27-24 lead going into intermission.
UT fought back to take a 44-42 lead at the end of the third, shooting 50 percent from the field. Russell eclipsed the double-double margin in the quarter behind six points and six rebounds.
Tennessee held the lead for most of the fourth quarter but couldn't pull away. With two seconds remaining, UGA's Haley Clark drove to the paint and hit a layup to tie the game at 59-all, forcing the first overtime game for UT this season.
Tennessee heads back to Knoxville for back-to-back home contests, hosting Missouri first on Thursday at 7:00pm. The game will be broadcast on SEC Network and will be available online through WatchESPN.
Video