Written by 1st Lt. Daniel Johnson
2nd Brigade Combat Team, 101st Airborne Division (AA) Public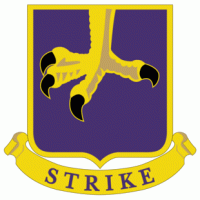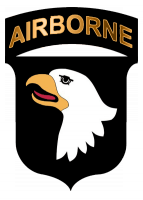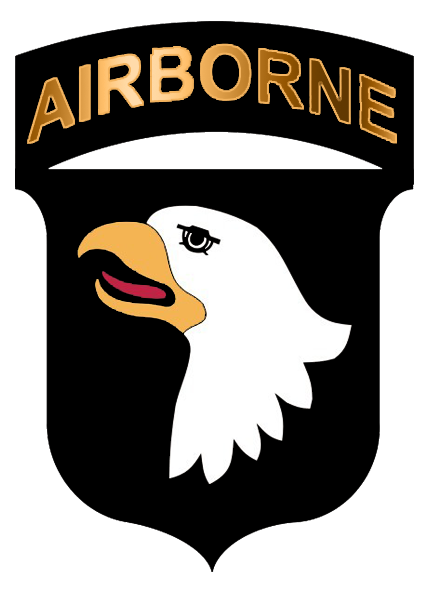 Fort Campbell, KY – When U.S. Army 1st Lt. Austen Boroff arrived in Iraq last October as part of Operation Inherent Resolve to take over 1st platoon, Battery C, 1st Battalion, 320th Field Artillery Regiment, 101st Airborne Division (Air Assault), she was the only female Soldier in the battery. She was also the first female in 1-320th's history to lead an artillery platoon in a combat environment.
"It was an exciting time to head over," said Boroff. "I was grateful I was getting the opportunity to join the operation. I had been following the unit and all of their accomplishments all summer."
For Boroff, a New Jersey native, taking over the platoon was another in a series of milestones throughout her career: when she arrived at Fort Campbell, Kentucky she was one of the first female fire support officers in the 101st's division artillery brigade.
At the United States Military Academy she was part of the school's first all female cadet command team, a fact that was noted by former U.S. President Barack Obama at her year group's graduation in 2014.
"My brother commissioned in 2011 from West Point as an armor officer." said Boroff. "A combination of me wanting to be just like him coupled with the impact the September 11th terrorist attacks had on our community created a desire to serve."
The year Boroff graduated from West Point the U.S. Army opened up previously closed platoon leader and fire support officer positions to female artillery officers as part of its combat arms gender integration program.
"When I found out my branch I thought that if my brother could do combat arms, I could too." said Boroff. "He was my role model in that community and he's given me a ton of advice and mentorship."
At Fort Campbell Boroff attended and graduated both the Air Assault school and Pathfinder school, marks of expertise in the types of operations the 101st Airborne Division is known for. In the fall of 2016 she was chosen to take over 1st platoon in Iraq. The seasoned Soldiers of the unit had conducted a variety of operations during their time in country as the enabled the maneuver of the Iraqi security forces.
"The platoon leader I replaced was extremely helpful during the relief in place process," said Boroff. "The platoon sergeant, Sgt. 1st Class Juan Burkett, and the gunnery sergeant, Sgt. 1st Class Darryl Joseph, are amazing. They have an amazing depth of knowledge. I learned a lot in the first few days: we were conducting fire missions constantly."
Boroff's Soldiers quickly took to their new platoon leader and they were impressed by her enthusiasm and willingness to learn.
"She knew we had already been operating for a while and she wanted to learn about how we did our mission" said Staff Sgt. Jeffrey Andrew, a section chief in 1st platoon. "She's a great leader. No matter what we were doing in Iraq she integrated herself as part of the team. Now that we're back in garrison she continues to push the guys, whether it's during classes or P.T."
Looking back at her experiences, Boroff is thankful of the opportunities that she has been given and the knowledge she has gained from them. She feels that the challenges she faces are not any different from any other officer's.
"I get asked a lot if I face any unique issues as a woman," said Boroff. "I feel that every platoon leader and officer faces unique problems that they have to work through, male or female. I am very fortunate to have been able to receive the training and schooling I did here at Fort Campbell."
"I'm honored that I was chosen to be a platoon leader in Charlie Battery. What they did in Iraq was amazing and even the short time I spent with them before we returned home was a dream come true. I'm glad to be part of the team and I look forward to what we can accomplish in the future."