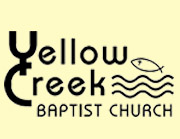 Cumberland City, TN – On Sunday evening, July 2nd, 2017, Yellow Creek Baptist Church held their annual Patriotic Celebration and Fireworks.
"We have been doing this for seven years now. We always bring in a choir, a band and someone to come sing. Then we give everyone a opportunity to receive Jesus as their Lord and savior," said Brother Phillip Chambers, Senior Pastor.
The event kicked off at 6:00pm with fellowship, dinner, and singing with their special guest vocalist Steve Ladd. Ladd was at the event last year and the church fell in love with him.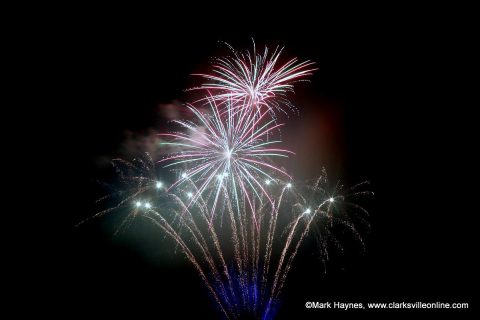 "We cooked 143lbs of pork butts, 50lbs of chicken. We ran out. We went to Shiloh BBQ and bought everything they had left and ran out. We then went to cooking hotdogs. I promise you next year we are going to double the amount of BBQ that we fix so that way everybody can have something to eat," Chambers stated.
At about 7:30pm, there were 729 people at the church. By the time the fireworks show began, there was estimated to be well over a 1,000 people at the event.
In the past several years, people inside the church did the fireworks but that did not work out this year. Yellow Creek was able to contract with the same company that does the Tennessee Titan fireworks, the Nashville Sounds fireworks and the Tennessee Vols fireworks.
"We talked to him about what we were doing here. For the exact same dollar about that we spent on fireworks last year, their doing the show for us this year. The man is a super nice Christian man and I'm very thankful for how God worked all this out," commented Chambers.
The fireworks this year were eight times bigger than anything that they have ever used here at Yellow Creek. Everyone was really excited about the fireworks show and seem to really enjoy the fireworks display.
"We are thankful that everything went smoothly. We really appreciate everybody coming out tonight," said Chambers.
Photo Gallery
About Yellow Creek Baptist Church
Yellow Creek Baptist Church envisions a church that makes a difference in the lives of people in our ministry area and throughout the world.
Services are Sundays at 8:30am and another at 11:00am. They are identical services, same sermon, same music, same everything. Sunday School is at 10:00am.
On Wednesday night, they eat supper together at 5:45pm. It's free. It doesn't cost anything. Then they have team kid for their pre-k and elementary school ages. They have youth group for Middle and High Schoolers. For the adults, they have a class in the sanctuary.
Everyone is welcome to come worship with them, come as you are. Pastor Phillip Chambers will probably be the only guy in the room with a tie on. You can wear whatever you want to wear. They just want you to come join them.
Yellow Creek Baptist Church is located at 4506 Ellis Mills Road, Cumberland City, TN.
For more information call 931.289.2901 or visit www.yellowcreekbaptistchurch.com