Clarksville, TN – Don't be afraid to be changed on Friday, October 27th, 2017, when Austin Peay State University's Department of Music hosts the 33rd annual Percussion Ensemble Halloween Concert. It will be a metamorphosis for the better, we assure you!
This year's concert will feature two performances at 6:00pm and 8:00pm and takes place at the George and Sharon Mabry Concert Hall in the Music/Mass Communication Building. Admission is two cans of food (donated to Loaves & Fishes) or $5.00.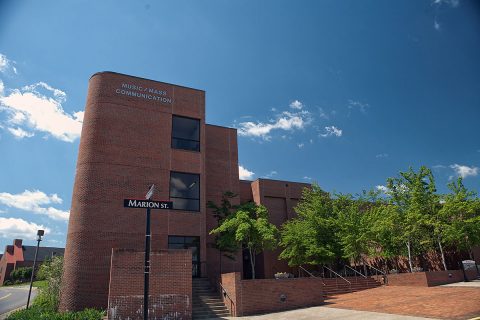 This year's concert showcases more guest artists than ever before, including music from Igor Stravinsky's "Firebird," featuring APSU faculty members Amy Gillick on bassoon and Kristen Sienkiewicz on horn, as well as Camille Saint-Saens' "Danse Macabre," featuring Alicia Enstrom, a violinist who has worked with Cirque do Soliel. Led Zeppelin's "Black Dog," features APSU faculty member Stanley Yates on electric guitar and Richard O'Brien's "The Time Warp," with The Rocky Horrible Picture Show Choir.
This year's trash can selection, "All About Dat Trash (No Buckets…)," features perennially favorite guest artists Chris Brooks and Chris Cockarell.
The 33rd annual concert will open and close with a bang, as Alexander Lepak's "Crescendo" will lead the way, featuring a progression from silence to a decibel level never before achieved, while the concert will conclude with a blow-you-out-of-the-hall arrangement of Paul Hindemith's "March from Symphonic Metamorphosis," featuring The Transformational Brass Band.
As usual, the ensemble will dress in costume, the hall will be festively decorated, there will be special lighting effects and Department of Communication will provide live feed video on the back screen giving the event an exciting rock concert vibe.
Tickets go on sale Friday, October 13th in the APSU Music Office. Call the Ticket Booth at 931.221.7001, or the APSU Music Office at 931.221.7818. You can also buy tickets online at www.apsu.edu, search "marketplace." Do reserve your tickets sooner rather than later as this concert tends to sell out ahead of time!