Tennessee Athletics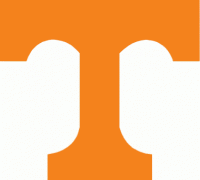 Paradise Island, Bahamas – A sloppy second half spelled trouble for Tennessee on Thursday as its 12-point halftime lead wasn't enough to hold off No. 5 Villanova, ultimately falling 85-76 in the semifinals of the Bad Boy Mowers Battle 4 Atlantis.

Grant Williams led the Vols (3-1) in scoring for the second consecutive game, finishing with 20 points to go along with a game-high eight rebounds. Admiral Schofield scored 16 points and James Daniel III added 10 off the bench.

Coming off a win over No. 18 Purdue on Wednesday, Tennessee looked poised to grab its second consecutive ranked win after it used a 15-4 run midway through the first half to claim a 10-point advantage.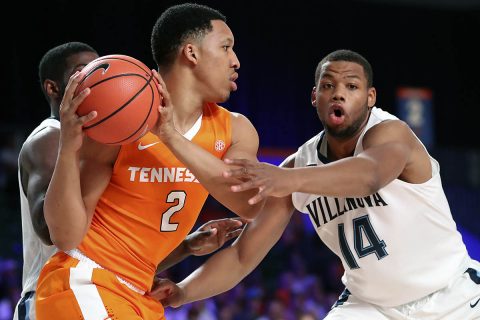 Williams scored six points, including an emphatic slam along the baseline, and Jordan Bowden buried one his of three 3-pointers in the frame to power the spurt.

The lead would grow to as many as 15 with 1:39 left in the first half after John Fulkerson knocked down a pair of free throws, helping UT to a 46-34 halftime advantage. Tennessee enjoyed 50 percent shooting (17-of-34) in the first half while scoring 15 second-chance points.

But Villanova (5-0) shot out of the second-half gate, needing fewer than five minutes to level the score. The Wildcats scored the first 11 points of the second half, ultimately tying the score on a three from Donte DiVincenzo before taking the lead on their next possession when Jalen Brunson got free for a layup.

Forcing 12 second-half turnovers while shooting 52 percent from the field, Villanova extended its advantage to 15 points with 4:40 to play. Tennessee would not go away quietly, whittling the deficit to 79-76 with less than a minute remaining, thanks in large part to the combined efforts of Williams and Schofield. It was as close as the Vols would come, though, as Villanova—which attempted 37 free throws on the afternoon—put the game away at the foul line.

Schofield's Scoring Streak Continues
Forward Admiral Schofield is the only Vol to have scored in double digits every game this season. He finished Thursday's game with 16 points on 6-of-13 shooting from the field. On the season, he is averaging 15.5 ppg and is the team's second-leading scorer.

Williams Posts All-Around Performance
Forward Grant Williams posted another strong performance in the second game of the Battle 4 Atlantis, tallying 20 points, eight rebounds, three assists and a pair of blocks in 30 minutes of action. So far in the tournament, he's averaging 21.0 points and eight boards per game and is a candidate to land on the all-tournament team.
Next Up for UT Man's Basketball
Tennessee faces NC State on Friday at 1:30pm CT. The game will be televised on ESPN2. After that, Tennessee returns home to host Mercer in a 6:00pm CT tip on Wednesday, November 29th. That game will available online through SEC Network + (WatchESPN).