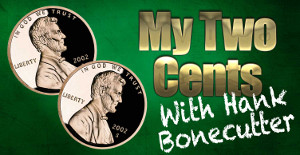 Clarksville, TN – I read some disappointing news this morning. Demetria Kalodimos has apparently cleaned out her desk at WSMV, Channel 4, in Nashville Tennessee.
So, let me get this straight. You give your employer 33 years of stellar service. You're one of the best in the business. And you have to creep into the office at 2:00am and get your stuff?
WOW!
I don't know too many people who aren't fans of Demetria. She's been one of the best in the business, but apparently, Channel 4 is headed in a different direction.
The news stems from a lawsuit filed by three former WSMV employees. Dennis Ferrier, Nancy Van Camp and Jennifer Johnson have filed an age discrimination lawsuit against the Meredith Corporation, owners of WSMV, claiming they were victims of harassment and ridicule before they were fired. Kalodimos has been named as a witness in the lawsuit.
Meredith denies those claims and has said there have been no changes in their on air line-up.
Okie Dokie! We shall soon see.
Several popular Nashville TV personalities have retired in recent years. Hope Hines, Ron House, Lisa Van Patton and most recently, Rudy Kalis. Only those who are extremely close to them know for sure. My guess is that their departure was not their idea.
I've been in that environment and let me tell you, it ain't pretty. The media business is a cutthroat, back stabbing, 'what have you done for me lately' business. One day you're the king of the hill, the next, you're old news. We all know that going in.
I don't think any of us like the way this news hit the street. If it's true, and they're not renewing her contract, then so be it. That happens all the time.
The bottom line is, whatever the situation, the Nashville media landscape is changing. It's getting younger, and cheaper. Just listen to the radio or read a newspaper and you can see and hear for yourself. Everything is digital and you had better figure out how to incorporate that into your business, or you can kiss it good-bye.
What I don't like is the the allegations of "harassment and ridicule" and even calling someone, "old maid."
Times are tough in the media business. TV, radio, newspapers, they've all had problems. The bottom line IS the bottom line and it's tough.
If WSMV was going to keep Demetria Kalodimos, they would have worked her contract out before now. Maybe she didn't want to stay. Maybe she didn't want a lot of "hoopla" surrounding her exit. After all, we just spent a month saying goodbye to Rudy Kalis.
I just don't think this is the way she would have wanted to leave. Trust me, I know a thing or two about being shown the door.