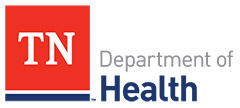 Nashville, TN – As the seventh leading cause of death in the United States, diabetes is the primary cause of kidney failure, lower-limb amputations and adult-onset blindness.
The Tennessee Department of Health encourages individuals to take the necessary steps to prevent this disease.
"More than one in ten people in Tennessee have diabetes and about 250,000 Tennesseans are living with undiagnosed diabetes. Many more meet the criteria for prediabetes," said TDH Commissioner John Dreyzehner, MD, MPH.
"The most important things we can do to avoid this disease are getting regular physical activity, avoiding excessive sugar and achieving and maintaining a healthy weight. We have to create the conditions in our culture that make it easier for all of us to achieve these goals," Dreyzehner stated.
Diabetes is a chronic disease affecting how the body uses insulin to process sugar. Over time, too much sugar in the bloodstream causes serious health problems such as heart disease, vision loss and kidney disease.
Prediabetes is a serious health condition where blood sugar levels are higher than normal but not high enough to result in the diagnosis of Type 2 diabetes. Those with prediabetes are at increased risk of developing diseases such as Type 2 diabetes, heart attack and stroke. People with pre-diabetes are encouraged to enroll in evidence-based diabetes prevention programs, which are available across the state.
Learn more at www.tn.gov/health/article/diabetes-prevention-program
"We know the best way to treat diabetes is to prevent it in the first place. The best way to do that is to make healthy food choices and exercise regularly," said TDH Family Health and Wellness Deputy Medical Director Michelle Fiscus, MD, FAAP.
Help avoid diabetes by doing the following:
Take the online test www.doihaveprediabetes.org to understand your risk
Talk with your health care provider about simple lifestyle changes you can make
Achieve a healthy weight
Consume fruits and vegetables every day (at least five one-cup servings per day)
Increase your physical activity. Adults should do at least 150 minutes of moderate activity daily and children should get at least one hour of activity every day.
For those already diagnosed with diabetes or prediabetes, TDH offers a self-management workshop, "Take Charge of Your Diabetes." Individuals with diabetes along with their family members and caregivers are welcome to attend the six-week program which provides skills to self-manage diabetes and work closely with their health care professionals.
To learn more about this workshop, go to www.tn.gov/health/article/what-is-take-charge-of-your-diabetes
About the Tennessee Department of Health
The mission of the Tennessee Department of Health is to protect, promote and improve the health and prosperity of people in Tennessee. TDH has facilities in all 95 counties and provides direct services for more than one in five Tennesseans annually as well as indirect services for everyone in the state, including emergency response to health threats, licensure of health professionals, regulation of health care facilities and inspection of food service establishments.
Learn more about TDH services and programs at www.tn.gov/health