Tennessee vs. Lipscomb
Saturday, December 9th, 2017 | 1:15pm CT
Knoxville, TN | Thompson-Boling Arena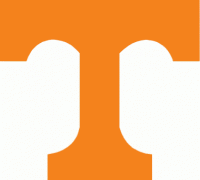 Knoxville, TN – The Tennessee men's basketball team is set to begin a three-game home stand this weekend, beginning with Lipscomb on Saturday at Thompson-Boling Arena. The game will tip at 1:15pm CT and will be televised live on SEC Network and streamed online via WatchESPN.
Matt Stewart (play-by-play) and Debbie Antonelli (analyst) are on the call for Saturday's matchup for SEC Network. Fans can also listen live on their local Vol Network affiliate to catch Bob Kesling and Bert Bertelkamp describing the action. Tickets are still available and can be purchased online through AllVols.com.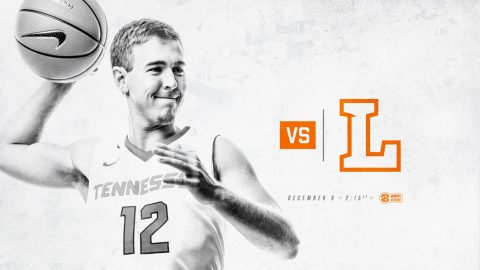 The Volunteers (6-1) have started the season on a hot streak, earning their best starting record since 2010-11, when they opened with seven straight wins. UT was rewarded for its strong player earlier in the week as Tennessee made its first appearance in the AP top-25 poll since December of 2010, coming in at No. 24 in the rankings.
Lipscomb (6-3) enters the contest with a pair of big wins over Belmont, who defeated Middle Tennessee and Vanderbilt this season. The Bisons are led by junior guard Garrison Mathews, who is the team's leading scorer at 19.6 ppg. In last year's matchup, Mathews led Lipscomb in scoring with 28 points.
Tennessee is coming off its first true road win of the season, downing Georgia Tech, 77-70, on December 3rd at McCamish Pavilion. Lamonte Turner led the way for the Volunteers (6-1), tying a career-high with 24 points on 6-of-12 shooting from the floor. He was also crucial in the closing minutes of the game, when Tennessee made 17-of-19 from the charity stripe in the final three minutes of action, burying all seven of his attempts during that stretch.
After the Lipscomb game, UT will host the reigning national champions and top-15 ranked North Carolina Tar Heels on December 17th in front of a sold-out crowd at Thompson-Boling Arena.
The Series
Overall: Tennessee leads, 3-0
In Knoxville: UT leads, 3-0
In Nashville: No meetings
Neutral Sites: No meetings
Current Streak: Tennessee has won three straight
Last Meeting: Tennessee won, 92-77, on December 15th, 2016
Barnes vs. Lipscomb: 2-0
Barnes vs. Alexander: 2-0
Right Now
Grant Williams scored 30 points in last season's win over Lipscomb.
Tennessee this week made its first appearance in the AP top-25 poll since December 2010.
At 6-1, the Volunteers are off to their best start since the 2010-11 season, when they opened with seven straight wins.
The Vols are rated No. 10 in the ESPN BPI, with the nation's ninth-rated strength of schedule.
A Win Would
Extend Tennessee's home winning streak against non-conference opponents to 10 games. That streak dates to last season's win over Appalachian State on November 15th, 2016.
Give the Vols a season-best four-game win streak. Give the Volunteers a 16-game home winning streak during the month of December.
About the Lipscomb Bisons
Head coach Casey Alexander is in his fifth season with the Bisons, who are members of the Atlantic Sun conference.
Lipscomb returns three of its four double-digit scorers from last season, led by Garrison Mathews, a junior out of Franklin, Tenn. Lipscomb's leading scorer last season, Mathews put up 20.4 ppg and garnered unanimous first-team All-Atlantic Sun honors. Nashville native and Western Kentucky transfer Rob Marberry (12.7 ppg, .610 FG%) earned second team All-Atlantic Sun recognition.
This season, Mathews has been the Bisons' primary scoring attack, posting 19.6 ppg while 45 percent shooting from beyond the arc. Marberry has claimed the role of most versatile player for Lipscomb, tallying 13.8 ppg, a team-high 7.4 rpg, 2.2 apg and 1.4 bpg.
Another do-it-all player for the Bisons is sophomore guard Michael Buckland, who is averaging 8.3 ppg, 5.9 rpg and 3.1 apg in nearly 32 minutes of action per game. Buckland and Tennessee's Jalen Johnson played together at Wesleyan Christian Academy in High Point, NC.
Lipscomb (6-3) enters Saturday's contest riding a two-game win streak after victories over Tennessee State and Belmont, who has defeated Middle Tennessee and Vanderbilt this year.
Lipscomb represents the only in-state opponent on UT's non-conference slate this season.
The Last Time vs. Lipscomb
Freshman Grant Williams scored a career-high 30 points, and Robert Hubbs III had a double-double with 22 points and 10 rebounds as Tennessee defeated Lipscomb, 92-77, on December 16th, 2016, night at Thompson-Boling Arena.
Tennessee dominated the second half to respond to Lipscomb's strong start. In the second half, the Vols shot 53.8 percent (14-of-26) and enjoyed a 25-13 advantage on the glass. UT finished with 41 rebounds to Lipscomb's 29.
Williams was 10-of-12 for the night and also made 10 of his 13 free-throw attempts to finish with 30 points, the most in a game by a Vol this season and the most by a UT freshman since Chris Lofton had 30 against Arkansas in 2005. Hubbs notched the first double-double of his career with 9-of-14 shooting and 10 rebounds. Detrick Mostella added 11 points.
Garrison Mathews led Lipscomb with 28 points, doing most of his damage before the break.
Lipscomb's early sharp 3-point shooting created problems for the Vols, as the Bisons were 11-of-18 from beyond the arc in the first half. Matthews connected on his first four 3-pointers and was 5-of-7 from long range with 20 points in the first half. Lipscomb led by as much as 15 points and took a 58-49 lead into halftime.
The Vols opened the second half with renewed energy and a 9-0 run in the first three minutes to knot the game at 58-58. The game stayed within one possession until a 3-pointer by Hubbs with 12:17 left sparked a 19-0 UT run.
UT limited Lipscomb to a 25.8 field goal percentage in the second half (and just 1-of-10 shooting from 3-point range).
Vols, Bisons Rarely Meet
Despite their arenas being separated by just 104 miles along Interstate 40, Tennessee and Lipscomb have met just three times previously, with all meetings taking place in Knoxville (12/1/54, 12/29/05 and 12/15/16).
Barnes' Longhorns Squad Hit 100 Against Lipscomb in 2014
Rick Barnes' final Texas team hosted Casey Alexander's Lipscomb squad in Austin, Texas, on December 16th, 2014, and the ninth-ranked Longhorns routed the Bisons by 45 points, 106-61.
Texas shot 59 percent and committed just two turnovers in the first half, taking a 58-32 lead into the break.
NBA Lottery Pick and current Indiana Pacers star, Myles Turner, totaled 26 points, nine rebounds and six blocks for the Longhorns.
Said Alexander after the game: "They were on a mission, offensively, tonight. They played with so much more speed, so much more purpose."
Tennessee's Non-Conference Schedule Ripe with Opportunities
A cursory glance at UT's non-conference schedule reveals a handful of "Power Five" opponents—Purdue, NC State, Georgia Tech, UNC, Wake Forest and Iowa State—that stand as potential RPI boosters. But dig a little deeper and one discovers additional opportunities for resumé-building wins outside of SEC play.
Two other Tennessee foes appear in the Dec. 4 update of the CollegeInsider.com Mid-Major Top 25, with Mercer and Furman landing at Nos. 21 and 23, respectively. The Vols cruised past Mercer, 84-60, November 29th in Knoxville.
This article from HeatCheckcbb.com outlines why, based on their schedule, the Vols have more opportunities to log resumé-boosting wins than any other team in the country. As of December 5th, UT's strength of schedule was rated ninth in the ESPN BPI.
Vols Vault into Top 25
Tennessee this week made its first appearance in the AP top-25 poll since 2010—nearly seven full years. Prior to this week, the last time Tennessee appeared in the top 25 was December 20th, 2010 (19th AP, 18th coaches).
December Home Win Streak = 15
The Volunteers have won 15 consecutive December home games, dating to 2013.
UT's last December loss at Thompson-Boling Arena was a 65-58 setback at the hands on NC State on December 18th, 2013.
The 15-game streak includes victories over Morehead State, Virginia, Kansas State, Butler, Tennessee Tech (twice), Mercer, Tennessee State (twice), ETSU (twice), Florida Atlantic, Georgia Tech and Presbyterian and Lipscomb.
Bowden Leads SEC from 3FG
Tennessee sophomore Jordan Bowden leads the SEC with a red-hot 3-point percentage of .640 (16-of-25) through seven games this season.
As a team, the Vols are shooting .426 from long range, which ranks second in the SEC and 15th nationally.