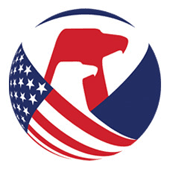 Washington, D.C. – U.S. Consumer Product Safety Commission (CPSC) reports that Ravin Crossbows is recalling arrow nocks because if the nock is not fully engaged with the bowstring the crossbow can fail to discharge poising an injury hazard.
This recall involves all white plastic molded clip-on nocks used in arrows for Ravin brand crossbows. The white arrow nocks were sold separately in a package of 12 and as original equipment with Ravin crossbows and Ravin arrows. The white nocks measure about 0.9 inches long.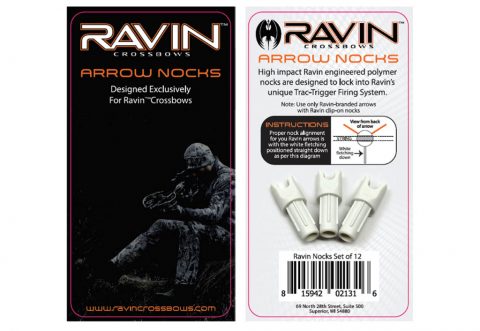 Recall Details
Name of Product: Ravin arrow nocks
Hazard: If the nock is not fully engaged with the bowstring, the crossbow can fail to discharge when the trigger is pulled and can result in the bow discharging while re-nocking of the arrow, posing an injury hazard to users.
Remedy: Replace – Consumers should immediately stop using the recalled arrow nocks and contact Ravin® Crossbows for free replacement nocks.
Consumer Contact: Ravin Crossbows toll-free at 888.298.6335 from 9:00am to 5:00pm CT, email at or online at www.ravincrossbows.com and click on Safety and Instructions for more information.
Units: About 220,000 nocks (In addition, about 3,600 nocks were sold in Canada)
Incidents/Injuries: The firm has received 44 reports of the arrow nocks malfunctioning. There were 23 reports of finger injuries, including six serious injuries.
Sold At: Bass Pro Shops, Cabela's, Dicks Sporting Goods stores and other stores nationwide from October 2016 through November 2017 for between $8.00 and $15.00 when sold separately from other equipment. The arrow nocks were also included as original equipment with Ravin crossbows sold for between $1,500 and $2,000 and Ravin arrows sold for between $75.00 and $110.00.
Manufacturer(s): Venatics Inc. and Ravin Crossbows LLC., of Superior, WI
Manufactured In: United States
About the U.S. Consumer Product Safety Commission
The U.S. Consumer Product Safety Commission is charged with protecting the public from unreasonable risks of injury or death associated with the use of thousands of types of consumer products under the agency's jurisdiction. Deaths, injuries, and property damage from consumer product incidents cost the nation more than $1 trillion annually.
CPSC is committed to protecting consumers and families from products that pose a fire, electrical, chemical or mechanical hazard. CPSC's work to help ensure the safety of consumer products – such as toys, cribs, power tools, cigarette lighters and household chemicals -– contributed to a decline in the rate of deaths and injuries associated with consumer products over the past 40 years.
Federal law bars any person from selling products subject to a publicly-announced voluntary recall by a manufacturer or a mandatory recall ordered by the Commission.
To report a dangerous product or a product-related injury go online to www.SaferProducts.gov or call CPSC's Hotline at 800-638-2772 or teletypewriter at 301-595-7054 for the hearing impaired.