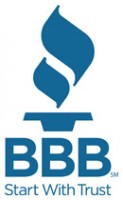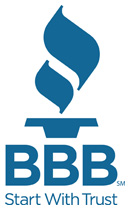 Nashville, TN – The recent damage caused by wind and tornados in the Montgomery County area brings out the best in people, as strangers reach out to help others in need. Unfortunately, the aftermath of a crisis also brings out contractors who take advantage of those who have already been victimized.
As a follow up, your Better Business Bureau is warning local residents affected by the recent storms to beware of storm chasers and out-of-town contractors soliciting business.
"It is not uncommon for out-of-town storm chasers to go door-to-door offering assistance after storms like the ones we had on Saturday night," said Robyn Householder, President & CEO of Better Business Bureau. "Storm chasers may not have proper licensure for your area and may offer quick fixes or make big promises for which they won't deliver."
If you are one of the many affected, you may need major repairs as well as clean up jobs from falling tree limbs or other damage. You should be on the watch for traveling, fly-by-night repair crews that will hit storm-damaged areas within hours.
These repair crews know demand for service will be high and that local, well-established home repair, roofing companies, and tree damage clean-up companies will be working their crews around the clock.
Many people don't want to wait for estimates on repairs…so when there is a knock on the door for a service desperately needed, good consumer business practices are all but forgotten.
Checking with BBB on the trustworthiness of any company can provide valuable information on the business' marketplace performance including whether the company is an Accredited Business committed to operating with ethics and integrity, how it handles customer complaints, and what to do if you experience a problem.
BBB offers two very valuable services at no cost that will quickly put you in touch with businesses you can trust
Visit our website at GoBBB.org and click on the Accredited Business Directory to locate BBB's roster of Accredited Businesses who have made a commitment to BBB's Standards for Trust. You may also obtain estimates for necessary work from these businesses by clicking on BBB's Request-a-Quote.
Call one of BBB's Regional Offices if you need further assistance or don't have access to the Internet:
BBB Middle Tennessee & Southern Kentucky Headquarter office – Nashville 615.242.4222;
BBB Tenn-Tucky Regional Office serving Clarksville, Hopkinsville, Fort Campbell and surrounding counties – Melanie Thompson, Regional Vice President 931.503.2210;
BBB Central Tennessee Regional Office servicing Rutherford, Bedford, Coffee, Cannon and Warren Counties – Terrie Page, Regional Vice President 615.867.0032;
BBB Upper Cumberland serving Clay, Dekalb, Fentress, Jackson, Macon, Overton, Pickett, Putnam, Smith & White Counties – Marty Donnelly, Regional Manager at 931-520-0008;
BBB Williamson County – Rene Gould, Regional Vice President at 615.250.7432
BBB offers the following advice for storm victims:
Know your rights and responsibilities provided by the Tennessee Attorney General.
Many contractors are required to be licensed and registered with the Tennessee Department of Commerce & Insurance. Call 615.741.8307 or go online to check whether a contractor is registered.
Many municipalities require a solicitation permit if sales people go door-to-door. Verify that they need to have a permit by contacting your local Township or Municipality. BBB suggests consumers be pro-active in selecting a contractor and not re-active to sales calls on the phone or door-to-door pitches. While most roofing contractors abide by the law, be careful allowing someone you do not know to inspect your roof. An unethical contractor may actually create damage to get work.
Check online with the Tennessee Secretary of State or call 615.741.2286 to verify that the company is registered to do business in Tennessee. You can also check with your local city/county offices.
Try to get at least 3-4 quotes from contractors, and insist that payments be made to the company, not an individual.
Do not pay for the job in advance. Be wary of any contractor who demands full or half payment upfront. BBB suggests paying 1/3 of the payment up front, 1/3 once work is half complete, and final payment once the job is complete and has been inspected.
Resist high-pressure sales tactics such as the "good deal" you'll get only if you hire the contractor on the spot.
Get a written contract that specifies the price, the work to be done, the amount of liability insurance coverage maintained by the contractor, and a time frame. Require a copy of their current certificate of insurance, retain a copy of the contract, and ensure all verbal promises are written on the contract.
Pay by credit card, if possible; you may have additional protection if there's a problem.
Check that the contractor's vehicle has signs or markings on it with the business name, phone number and license plates for Tennessee or Southern Kentucky.
For more information, or to schedule an interview with a BBB spokesperson, contact Melanie Thompson, Regional Vice President, BBB Tenn-Tucky at 931.503.2210