Written by Staff Sgt. Adam Hinman
20th Chemical, Biological, Radiological, Nuclear and high-yield Explosives Command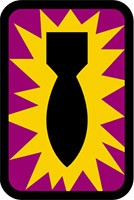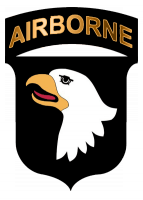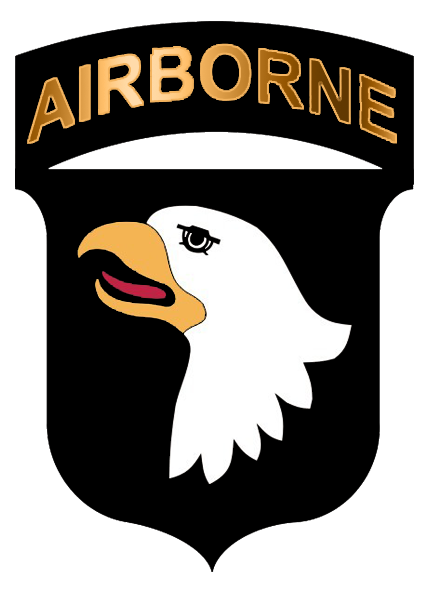 Fort Campbell, KY – In a bittersweet ceremony, the 52nd Ordnance Group (Explosive Ordnance Disposal), 20th Chemical, Biological, Radiological, Nuclear and high-yield Explosives Command, held a change of command ceremony in Sabo Physical Fitness Center on Fort Campbell, KY, March 14th, 2018. The unit bid farewell to its commander of 25 months, Col. Mark R. Faria, and welcomed its new commander, Col. Daniel J. Duncan.
The ceremony was reviewed by Brig. Gen. James E. Bonner, commanding general of the 20th CBRNE Cmd., who lauded the accomplishments of the unit under Faria's leadership.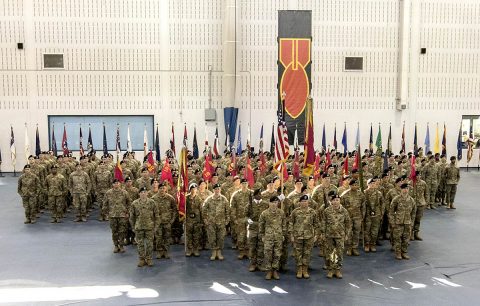 "The missions of the 52nd are impressive both for their area of responsibility, as well as their real world missions. The 52nd Ordnance Group is the mission command headquarters for all Army explosive ordnance disposal companies and battalions located east of the Mississippi river," said Bonner, "These units maintain EOD response teams which evaluate, render safe, and remove unexploded ordnance, or improvised explosive devices that pose an immediate threat to public safety."
He then went on to list the deployment requirements of the unit.
"The 52nd also deployed multiple units at every level from the team to the group headquarters in support of ongoing and emerging operations," said Bonner. "This included four companies in support of Operation Inherent Resolve; four companies and two battalion headquarters to support Operation Freedom's Sentinel; and the group headquarters deployed in support Operation Inherent Resolve to stand up Task Force Atlas. Even now, the 52nd has units getting ready to deploy in the next six months."
All of these were accomplished while still performing more than 1,300 responses in the unit's area of responsibility and sending more than 1,100 teams in support of the U.S. Secret Service, to protect our nation's leaders and visiting dignitaries. Faria made a point to highlight the Soldiers of the unit and both the missions overseas and those here in the U.S.
"I ask that you look at the Soldiers who stand before you today and marvel at what it is we ask them to do. We ask our EOD Soldiers to knowingly walk down on ordnance and improvised explosive devices knowing full well that they are designed to do one thing, kill," said Faria. "They do so freely, some of them with too much excitement I might add, but still do it fully knowing the potential consequences. They do this not only in foreign lands where they have defused tens of thousands of devices and destroyed thousands of tons of ammunition, they also do this every day in support of the homeland where they remove ordnance and render safe homemade bombs across the entire Eastern United States. They have also protected the President, Vice-President, and other dignitaries by conducting searches for explosives and explosive devices just about every single day."
He went on to describe how humbled he felt at the end of his time in command of the unit and offered one more piece of advice to its Soldiers.
"It has been an honor to lead such trusted professional Warrior Leaders who defuse danger in a complex environment," said Faria. "Maintain that laser focus on readiness and do what you do best. I wish you all the very best and thank you and your families for your service and sacrifices."
Duncan also made sure to highlight the Soldiers of the unit praising them for their professionalism in his first ceremony with the unit and for all their accomplishments.
"CSM Miller, the Group looks outstanding today. To you and the entire Group, thank you for all you have done to prepare for this day and for everything you do every day to protect our forces, our partners around the world and our nation's leaders," said Duncan. "I am so proud to be your Commander and I pray that God provides me the wisdom, strength and courage to be the leader you truly deserve."
Faria will be staying on Fort Campbell, KY, transferring to the 101st Airborne Division (Air Assault) to be the rear detachment chief of staff.