Nashville Sounds
Papillion, NB -The Nashville Sounds took care of the Omaha Storm Chasers 7-1 in Sunday's matinee to even up the five-game series.
Raul Alcantara took on his biggest workload of the season as he logged a six innings in his third start of the campaign. In those six frames he allowed just one run, which came on a solo home run in the second inning from Omaha's Frank Schwindel. The 70 pitches thrown by Alcantara were a season-high.
The Sounds were all over the base paths all afternoon as they tallied 14 hits and put a runner on base in each inning.
«Read the rest of this article»
Clarksville's Customs House Museum

Clarksville, TN – The Customs House Museum and Cultural Center is located in historic downtown Clarksville, Tennessee. Come explore an entire city block featuring large gallery spaces filled with fine art, science and history.
Some of the events in July at the Museum are: Fantastical Patterns: Quintin Owens: Memory Structures, International Reflections: The Art of Women Artists Mentors, World in Wood: The Folk Art of Herbert Baggett, Interpreting the Familiar: The Art of Hattie Marshall Duncan, and Randy Rubel to Reveal Log House Mystery.
«Read the rest of this article»
APSU Sports Information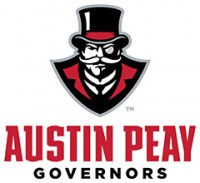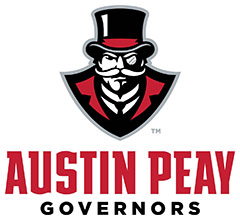 Clarksville, TN – APSU enjoyed huge successes on the field of competition in 2017-18, but might have been even better in the classroom.
For the first time since 2008-09, Austin Peay State University student-athletes posted back-to-back semesters with a department-wide 3.0 grade-point average, including a program-record 3.110 mark for the fall semester.
The tennis program's led the way, with the women's team posting a 3.964 in the fall and a 3.957 in the spring; all eight members of the men's team earned Dean's List honors after a 3.890 in the fall, and followed that up with a 3.691 in the spring.
«Read the rest of this article»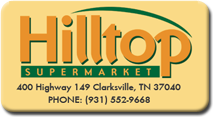 Clarksville, TN – Hilltop Supermarket put on a spectacular Car and Fireworks show for the community Friday night, June 29th, 2018. Hundreds of people came out to see one fantastic fireworks display.
The evening began with a car show setup beside the store. The car show consisted of vehicles, both classic and newer. There was even a drag racing funny car on display.
«Read the rest of this article»
Tennessee Department of Human Services

Nashville, TN -The Tennessee Department of Human Services (TDHS) is encouraging more organizations to become a sponsor of the Child and Adult Care Food Program (CACFP) next year.
The CACFP is a federally funded program that provides needed meals to children and adults who meet age and income requirements.
«Read the rest of this article»
Tennessee Department of Agriculture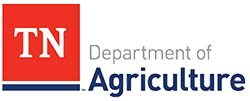 Nashville, TN – Big cities are major summer destinations, luring tourists with outdoor music, festivals, great food, and culture. That fun comes with traffic jams, impossible parking, hot sidewalks, and big price tags.
The good news? Local farms and wineries also serve up summer fun, where visitors find free parking, grass under their feet, and all kinds of entertainment.
«Read the rest of this article»
APSU Sports Information
Clarksville, TN – What's better than one dominant, flame-throwing left-handed APSU pitcher who struck out more than a batter per inning?
How about two?
Because that's just what Austin Peay enjoyed in its weekend rotation this season, as Michael Costanzo and Jacques Pucheu became the Ohio Valley Conference's best one-two punch, becoming just the second and third players in Austin Peay history with 100 strikeouts in a single season.
«Read the rest of this article»
NASA's Jet Propulsion Laboratory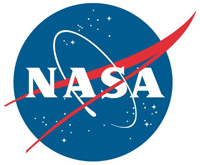 Pasadena, CA – The study of exoplanets — planets that lie outside our solar system — could help scientists answer big questions about our place in the universe, and whether life exists beyond Earth.
But, these distant worlds are extremely faint and difficult to image directly. A new study uses Earth as a stand-in for an exoplanet, and shows that even with very little light — as little as one pixel — it is still possible to measure key characteristics of distant worlds.
«Read the rest of this article»