Tennessee Department of Agriculture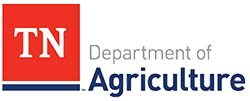 Nashville, TN – Big cities are major summer destinations, luring tourists with outdoor music, festivals, great food, and culture. That fun comes with traffic jams, impossible parking, hot sidewalks, and big price tags.
The good news? Local farms and wineries also serve up summer fun, where visitors find free parking, grass under their feet, and all kinds of entertainment.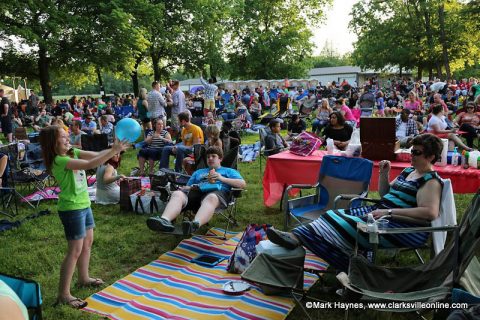 This year, some farms are even hosting fireworks events, offering all the fun with none of the frazzle for July 4th.
"The 4th of July is a big holiday here at McMillan Farms," Pamela Crick, who runs the Mosheim area farm with her husband Ryan, said. "We offer a large fireworks display that is safe and so much fun! We have facilities for cookouts and camping, too."
"Our big event is our July 3rd fireworks night, which includes live music and food trucks and, of course, an awesome professional fireworks display," Lydia George, owner of Picker's Creek Winery near Lewisburg, said. "We have an events tab on our website that lists everything we have planned." Picker's Creek has live music every Saturday April through October, including full moon pickin' parties.
Some Tennessee farms serve as concert venues for top recording artists. Many of the state's wineries, like Clarksville's Beachaven Vineyards and Winery, have a long tradition of offering musical and theatrical events on summer evening and weekends. Beachaven already has a roster of weekend jazz, rock, and even DJ concerts underway for 2018.
DelMonaco Winery near Cookeville offers events almost weekly in summer, according to Barbara DelMonaco. "We have concerts, craft nights, cigar nights, and holiday events," she said. "We have space for 300 seated indoors and many more outside. We are members of Harvest Host, an RV camping club, and constantly have people camping out with us."
For those who prefer less excitement and more serenity, Stillwaters Farm in Henderson puts guests out to pasture. Owner Valeria Pitoni has parked Airstream and Avion "glampers" with decks in one of her farm's fields. Pitoni's guests wake up to the feel of a real farm, with sheep grazing alongside the camping area, horses just across the fence, and roosters crowing at the nearby barn. Stillwaters is also open to tent campers.
Learn more about summertime activities on nearby farms with the Pick TN mobile app or at www.PickTNProducts.org. Pick Tennessee is the Tennessee Department of Agriculture service to connect farmers to consumers. Follow Pick Tennessee on social media for updates on farm-direct foods, seasonal farm products, and events.