Tennessee Fish and Wildlife Commission

Chattanooga, TN – The Tennessee Fish and Wildlife Commission held its July meeting and among the agenda items, heard a report on a chronic wasting disease (CWD) plan, a report on a long-range deer strategic plan, and a reservoir fisheries habitat update.
The TFWC was holding its first meeting since May and returning to the Scenic City for the first time since October 2015.
Greg Wathen, of the Tennessee Wildlife Resources Agency director's office, gave a report to the commission on the progress of the TWRA chronic wasting disease (CWD) Response Plan draft. The plan is divided into four areas.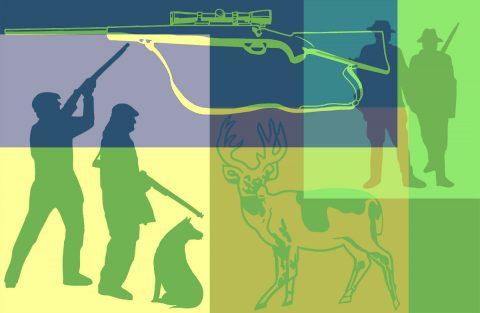 It includes the agency's operation goals of preventing the introduction of CWD into Tennessee. A risk assessment system that will maximize early detection of the disease and minimize its impact in the event a positive CWD deer or elk is detected. The final step is to develop an extensive communications strategy to address all aspects of outreach on CWD.
The next CWD plan update is scheduled to be made in two months to the commission at its September meeting.
CWD has been detected in Tennessee's neighboring states of Virginia, Missouri, Arkansas and most recently, Mississippi. CWD is a fatal, highly-contagious disease, which affects the brain and nervous system of cervids such as deer, elk and moose.
TWRA deer program leader, James Kelly, gave a progress update on the deer strategic plan. Focus group meetings and interviews with commissioners were held in June. A draft plan will be available this fall with a public comment period to follow.
Jason Henengar, assistant Fisheries Division chief, presented a reservoir habitat update. He highlighted techniques used by TWRA over the past 40 years to manage reservoir fisheries statewide. He referenced current projects including bank stabilization work that is underway on Boone Reservoir as well as fish attractors on Old Hickory Reservoir.
Fisheries chief Frank Fiss spoke to the TFWC about the black crappie caught in Loudon County pond that is a new state record and a potential world record. Lionel "Jam" Ferguson from the East Tennessee community of Philadelphia landed the 5 pounds, 7.68 ounces fish. It was recently verified through genetic testing that the crappie caught May 15th was not a hybrid. Fiss said it is hopeful the new record holder will be able to attend a future TFWC meeting.
Boating and Law Enforcement Division chief, Darren Rider, provided boating statistics through the July 4th holiday from the start of the year. There have been 14 boating-related fatalities and 65 total accidents which have resulted in 22 injuries.
TWRA Assistant Director Chris Richardson provided a positive status report on the ongoing elk raffle. The raffle, which replaced the online auction, will continue through August 15th and is being coordinated by the Tennessee Wildlife Resources Foundation. The raffle tickets are $10.00 each. Since the elk hunt was implemented in 2009, TWRA has donated a permit to a Non-Governmental Organization for an individual to join other participants who are chosen from a computer drawing.
The TFWC will hold its next meeting August 23rd-24th in Nashville at the TWRA Region II Building.