Customs House Museum and Cultural Center

Clarksville, TN – The Customs House Museum and Cultural Center continues with its annual "Women Painting Women" exhibitions. The show opens September 6th, 2018 in the museum's Kimbrough Gallery.
The seven artists from across the U.S. represented in the exhibition include Linda Brandon, Elena Burykina, Alia El-Bermani, Gaela Erwin, Ann Piper, Tonja Sell, and Pamela Wilson.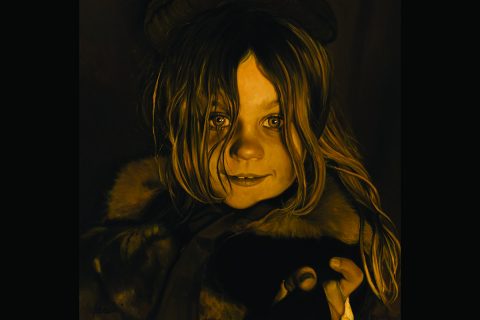 This is the sixth exhibition of the "Women Painting Women" theme for the Customs House Museum.
Exhibits Curator Terri Jordan states, "It is important to us that in celebrating women artists we celebrate a variety of artistic expressions. The interpretations within the theme of figurative painting are as diverse as the many types of women in our society."
"The exhibiting artists are consistently creating, teaching, and experimenting with their medium, always with high respect for the subject matter, continuously exploring the female form through painting with grace and sensitivity. The works included in the show weave stories of women in all stages of life within the borders of canvas and frames," said Jordan.
The slate of participants this year is easily recognized in their techniques. Tonja Sell, who resides in Wisconsin, studied at the Milwaukee Institute of Art & Design – MIAD and received the Regent Scholarship at Arizona State University, Phoenix, AZ. Her repertoire includes drawing, painting, ceramic and metal sculpture, glass-blowing and fusing textiles.
Often depicted in a narrative setting, her figures are created through rich layers of collages materials. Pennsylvania artist Ann Piper's paintings are often self portraits that border on surrealism.
She has said of her work, "Always formal, and often theatrical, each portrait serves as an assertion of a state of being. They are artificial moments, certainly, but are invented in support of very real sentiments. I am constantly examining human relationships through these devised images; assigning roles, removing context, arranging objects, and offering it all up for reinterpretation."
Kentucky artist Gaela Erwin's latest work explores her family dynamics. The artist says of the work included in the show, "My choice to paint family members exposes the scaffolding of decades of interpersonal history that literally colors the compositions with a tension that is at best compelling and sometimes disturbing.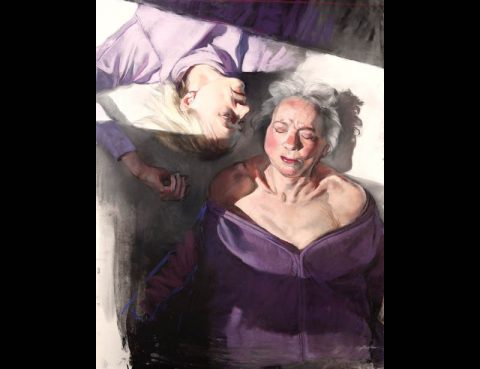 The mother/daughter and sibling relationship fuels the structural dynamics and emotional timbre of the paintings, in a way no other relationship can." Gaela was a finalist this year in the prestigious BP Portrait Award.
Women Painting Women will be on view September 6th through November 20th.
For more information contact Terri Jordan, Exhibits Curator, at 931.648.5780 or .
About the Customs House Museum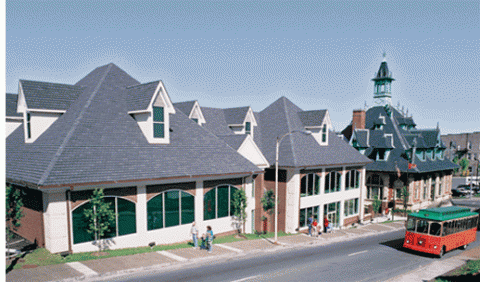 Located in the heart of historic downtown Clarksville, Tennessee, the Customs House Museum and Cultural Center is the State's second largest general museum. The original portion of the building was constructed in 1898 as a U.S. Post Office and Customs House for the flourishing tobacco trade. Incorporating a number of architectural styles, the original structure is one of the most photographed buildings in the region.
With over 35,000 square feet of the region's best hands-on activities and special events…people of all ages agree – the Customs House Museum is well worth the stop!
The Explorer's Gallery is packed with fun, learning and fantasy in Aunt Alice's Attic, McGregor's Market and kitchen, and of course – the Bubble Cave! Finally, get "all aboard" to see our fantastic model trains. Our volunteer engineers "ride the rails" every Sunday afternoon from 1:00pm to 4:00pm.
Regular museum hours are 10:00am to 5:00pm Tuesday through Saturday, and 1:00pm to 5:00pm on Sundays. Adult admission is $7.00, Senior Citizens and College ID $5.00, Ages 6 to 18 $3.00, and under six years and Museum members are free.
The Customs House Museum is located at 200 South Second Street. For more information, call 931.648.5780 or visit their website at www.customshousemuseum.org