APSU Sports Information

Nashville, TN – Thanks to multiple victories—including bookending the weekend with a sweep of the top three spots in the first and last individual events competed in—Austin Peay State University (APSU) track and field proved that the Christmas break was no obstacle as they returned refreshed and dominant at the 2019 Ed Temple Classic, hosted by Tennessee State.
«Read the rest of this article»
Tennessee Department of Health (TDH)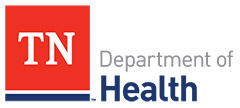 Nashville, TN – The Tennessee Department of Health has updated its January 2017 public health advisory to reflect recently published research of importance to the health of Tennesseans.
Since the first TDH advisory on ENDS was issued in February, 2013 accumulating evidence has increased the level of concern regarding the risks posed by these products to the health of all persons involved, especially children.
«Read the rest of this article»
UT Athletics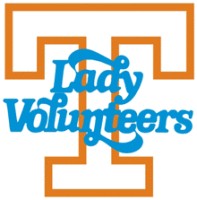 Knoxville, TN – No. 10/10 Tennessee Lady Vols basketball was edged out by Missouri, 66-64, in its SEC home opener Sunday afternoon at Thompson-Boling Arena in front of a season-high crowd of 9,113.

Tennessee trailed by five points with less than 90 seconds remaining but fought back and had a shot to win at the buzzer. Rennia Davis' runner in the lane fell short.

Davis and Evina Westbrook led the way for Tennessee (12-2, 1-1 SEC) with 16 points each. Cheridene Green finished with 13 points and 14 rebounds, her second double-double of the season and a career-high mark on the boards.
«Read the rest of this article»
AAA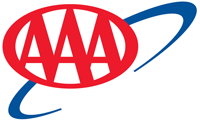 Tampa, FL – The New Year has ushered in the cheapest national gas price average in three years. To boot, at $2.25 today's national average is even one cent cheaper than on January 1st, 2019 and trends indicate that pump prices will likely remain cheap for at least the first half of the month.
Today, 29 state gas price averages are at or below the national average of $2.25 with Missouri touting the cheapest at $1.83. Hawaii ($3.34) carries the most expensive average.
«Read the rest of this article»
Tennessee Wildlife Resources Agency (TWRA)

Jackson, TN – Due to high waters in the Mississippi River Floodwaters Zone, the Tennessee Wildlife Resources Agency reports the closure of all big game hunting in the zone, effective Sunday, January 6th, 2019.
The Mississippi River stage has reached 34 feet at the Caruthersville, MO gauge. In accordance with Proclamation 16-45, all big game hunting is closed immediately in the Mississippi River Floodwaters Zone. The zone will remain closed until the Mississippi River state falls to 32 feet at the Memphis gauge.
«Read the rest of this article»
APSU Sports Information

Clarksville, TN – Austin Peay State University (APSU) track and field looks to get back in the swing of things after a month away from competition when the Govs compete at the 2019 Ed Temple Classic, Sunday, at the Gentry Center in Nashville. Hosted by Tennessee State, the meet is scheduled to begin at 9:00am.
In addition to the Governors and host Tigers, student-athletes from Alabama A&M, Middle Tennessee, Cumberland, Fisk, Kentucky State and Voorhees are scheduled to compete.
«Read the rest of this article»
Clarksville Police Department (CPD)

Clarksville, TN – Members of the Clarksville Police Department's Special Operations Unit (CPD/SOU) and 19th Judicial District Drug Task Force (19th JDDTF), Tennessee Bureau of Investigation (TBI) and Bureau of Alcohol Tobacco Firearms and Explosives (ATF) executed multiple narcotics search warrants beginning overnight at 937 Shearor Street, 2708 Whitfield Road and 232 Millstone Circle all in Clarksville, Tennessee.
«Read the rest of this article»
NASA Langley Research Center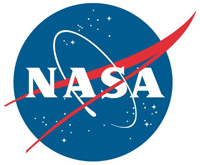 Hampton, VA – Chill out. That's the current message from the Sun to Earth's upper atmosphere says NASA.
To be more precise, as the Sun settles into a cyclical, natural lull in activity, the upper atmosphere, or thermosphere — far above our own climate system — is responding in kind by cooling and contracting.
Could that have implications for folks down here on the surface? Absolutely not. Unless, that is, you're someone with a vested interest in tracking an orbiting satellite or space debris.
«Read the rest of this article»