#3 Tennessee Vols (13-1 | 2-0 SEC) at Florida (9-5 | 1-1 SEC)
Saturday, January 12th, 2019 | 5:00pm CT
Gainesville, FL | Exactech Arena at Stephen C. O'Connell Center | TV: ESPN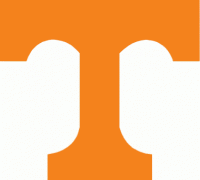 Gainesville, FL – A battle between two of the SEC's top defenses is set to take place Saturday night, as No. 3 Tennessee goes on the road for the second time this week to face Florida in Exactech Arena/O'Connell Center.
The game will tip at 5:00pm CT and will be televised on ESPN and can also be viewed online through WatchESPN. Fans can listen live on their local Vol Network affiliate to hear Bob Kesling and Bert Bertelkamp describing the action.
Tennessee (13-1, 2-0 SEC) enters the matchup on the heels of an 87-63 win on the road against Missouri.
Kyle Alexander dominated the paint with 14 points, a career-high 17 rebounds and three blocks for his third double-double of the season–and second in a row. During the last four games, the senior forward is shooting 81 percent (25-of-31) from the field during and is averaging 13.3 ppg during span.
Florida (9-5, 1-1 SEC) rebounded from a loss at home last Saturday to South Carolina by going on the road and defeating Arkansas in Bud Walton Arena.
The Gators boast one of the best defenses in the country, ranking eighth in scoring defense (60.0 ppg) and coming in at 23rd in field-goal percentage defense (.389). UF has held six opponents to fewer than 60 points already this season, including Arkansas, Stanford and West Virginia.
The Series
Tennessee leads the all-time series with Florida, 74-57 dating to 1927.
The Gators have a 35-25 edge when the series is played in Gainesville.
This is the first of two Vols-Gators clashes this season. Tennessee hosts Florida on February 9th (sold out).
A Win Would
Extend Tennessee's win streak to 10 games. The Vols' last 10-game win streak came during the 2007-08 campaign, when UT reeled off 11 straight victories from November 27th through January 19th.
Give the Vols a five-game win streak in true road games, dating to last season.
Give Tennessee 18 wins away from home since the start of last season.
Storylines
Per ESPN Stats & Info, Tennessee is the first major-conference team in the last 20 years to have a +70 point differential through its first two league games.
Tennessee's SEC margin of victory through those two league games stands at a robust 35 points.
Tennessee associate head coach Rob Lanier was an assistant coach under Billy Donovan at Florida from 2007-11.
UT leads the country in assist/turnover ratio (1.82), ranks second in assists per game (20.8 apg) and third in blocks per game (6.2 bpg).
The Vols have shot 50 percent or better in 11 games this season (and eight of their last nine).
Tennessee has yet to face a double-digit deficit this season.
Tennessee is off to its best 14-game start since also starting the season 13-1 in 2007-08.
With an average attendance of 17,499, Tennessee ranks fourth nationally.
Layups
Grant Williams leads the SEC in scoring (18.8 ppg), ranks second in field-goal percentage (.572), seventh in assists (3.9 apg) and ninth in rebounding (7.8 rpg).
Admiral Schofield is the SEC's second-leading scorer (18.0 ppg), and his .449 3-point percentage ranks second in the league.
Williams and Schofield both earned a spot on the 25-man Wooden Award Midseason Watch List.
Kyle Alexander has opened SEC play with consecutive double-doubles. He averages 13.0 points and 15.5 rebounds over the last two games.
Jordan Bowden is coming off back-to-back 20-point games to open SEC play. In those games, Tennessee is +63 when Bowden is on the floor.
Junior guard Lamonté Turner, last season's SEC Co-Sixth Man of the Year, returned from a left shoulder injury just in time for SEC play.
About the Florida Gators
In his fourth season, Mike White continues to keep Florida (9-5, 1-1 SEC) competing at a high level, entering Saturday's matchup on the heels of a 57-51 victory in Bud Walton Arena against Arkansas.
In non-conference play, the Gators boast wins against Butler, Stanford and West Virginia—the latter two on neutral courts.
UF is one of the most talented teams in the SEC this season. Florida has played one of the toughest schedules in the country with games at Florida State, vs. Oklahoma and Michigan State, who are all currently ranked in the AP Top 25.
Senior guard KeVaughn Allen (10.9 ppg, 2.6 apg, 1.6 spg) has been the best player for Florida this season, leading the team in scoring and steals while ranking second in assists.
Noah Locke (10.0 ppg, .424 3fg%) is the team's other double-digit scorer. The freshman guard is far and away Florida's most dangerous 3-point shooter, with nearly double the amount of threes as any other Gator. Of his field goals this year, 77 percent (36 of 47) have come from beyond the arc.
The paint has been dominated by Kevarrius Hayes, who leads the team in rebounding (5.9 rpg) and blocks (2.0 bpg) while averaging 6.7 points per game.
For the second game in a row, UT will face one of the league's best defensive teams. The Gators allow a league-best 60 points per game while also holding them to 39-percent shooting from the floor. Florida has held six opponents to fewer than 60 points already this season, including Arkansas, Stanford and West Virginia.
Tennessee Vols Last Meeting vs. Florida
Grant Williams scored 23 points and No. 19 Tennessee outlasted Florida at home on February 21st, 2018, at Thompson-Boling Arena, 62-57.
Williams scored 11 of the Vols' last 18 points, while Tennessee as a team made eight of its last 11 field-goal attempts to edge out the Gators. Tennessee led by as many as 10 points on two separate occasions in the second half, but Florida fought back each time.
With the Vols leading 37-36 midway through the second half, Tennessee and Florida exchanged baskets before a Jordan Bowden breakaway dunk sparked a 15-6 Tennessee run to put the Big Orange in front by 10 for a second time in the half, 52-42.
After starting the game 2-for-18 from 3-point range, Florida then proceeded to made three of its next four from long distance to stay on pace, but the Gators never got closer than three points for the rest of the game.
Bowden made three of four free throws in the final 30 seconds to seal the game for Tennessee.
In addition to Williams' 23 points, junior Admiral Schofield scored 16 points and pulled down a team-high eight rebounds for the Vols.
Jalen Hudson had 13 points, while Chris Chiozza and Keith Stone had 11 for Florida.
The Vols held Florida to its lowest first half scoring output of the season, as the Gators' 18 points at the break were 11 fewer than their previous low of 29.
With the win over Florida, Tennessee earned its 25th 20-win season in program history and first since 2013-14, when the Vols finished with 24 victories and advanced to their seventh Sweet Sixteen.
Memorable Vol Performances Against Florida
The legendary Bernard King recorded the third-best scoring performance in school history with a 43-point, 20-rebound effort as the Vols topped the Gators 93-84 on January 17, 1976, in Stokely Athletics Center.
During the 1983-84 season, Willie Burton averaged 16.7 points, 9.3 rebounds, 2.0 assists and shot .500 (17-of-34) from the floor against the Gators. UT was 3-0 vs. Florida that season.
Dane Bradshaw's breakaway layup with 20.1 seconds to play proved to be the winning basket as the Vols upset second-ranked Florida 80-76 in Knoxville on January 21st, 2006.
The Vols upset fifth-ranked Florida 86-76 on Senior Day in Knoxville behind Chris Lofton's 21 points on February 27th, 2007. ESPN College GameDay broadcast live from Rocky Top, Peyton Manning addressed the Vols in the locker room before the game, and Pat Summitt donned cheerleader garb and led the sold-out crowd in a rendition of Rocky Top during a media timeout.
Road Warriors
Dating to the start of last season, Tennessee has won 17 games away from home. That includes victories this year over Louisville and Gonzaga (both at neutral sites) and at Memphis and Missouri.
SEC Margin Of Victory Gaudy
Two games into league play—one home, one road—the Vols have wins over Georgia (by 46 points) and Missouri (by 24 points). That gives Tennessee an SEC margin of victory of 35 points.
Windicators
Tennessee under Rick Barnes is 32-3 when holding its opponent below a .390 field-goal percentage.
Tennessee under Rick Barnes is 31-3 when it takes a double-digit lead into halftime.
Tennessee is 10-0 this season when it shoots 50 percent or better as a team.
UT is 13-3 during Kyle Alexander's career when he scores 10 or more points.
The Vols are 10-1 during John Fulkerson's career when he grabs five or more rebounds.
Tennessee is 7-1 during Lamonté Turner's career when he makes four or more 3-pointers.
Tennessee has won the last six games in which Grant Williams has logged a double-double.
Coming Up Next for Tennessee Vols
After Saturday's showdown, the Tennessee Vols return home for a game against the Arkansas Razorbacks on Tuesday night. The game will tip at 7:00pm and will be televised on ESPN2. There are still tickets remaining for the game that can be purchased on AllVols.com.