Clarksville Police Department (CPD)

Clarksville, TN – Clarksville Police say the smash and grab burglary suspects which were in Clarksville may be hitting other cities in Tennessee.
CPD have been in contact with several other agencies which have had smash and grab burglaries, and a white Town and Country van spotted in Clarksville has also been associated with some of their thefts.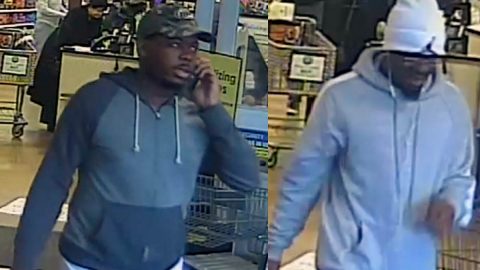 In one of the locations, a credit stolen during a burglary was used by the two suspects in the photo above.
The Town and Country van used in Clarksville did have a vehicle tag of CJ7-G7W, possibly a Missouri plate on it.
Clarksville Police are still trying to identify the suspects and locate the Town and Country van.
Anyone with information can contact CPD Detective Parkes, 931.648.0656. ext 5354, TIPSLINE 931.645.8477, or go online and submit a tip anonymously at P3tips.com/591
Clarksville Police would also like to remind people about "Park Smart"
Lock Your Vehicle
Secure or Remove Valuables
Take The Keys