Clarksville Police Department (CPD)

Clarksville, TN – Clarksville Police say copper thieves caused approximately $5,000 of damage for about $25.00 worth of copper between January 11th-14th.
There were four homes under construction on Shirley Drive which copper thieves entered and ripped out the copper from various locations throughout the structures.
Based on a builder estimate, there may be about three pounds of copper taken from each of the houses.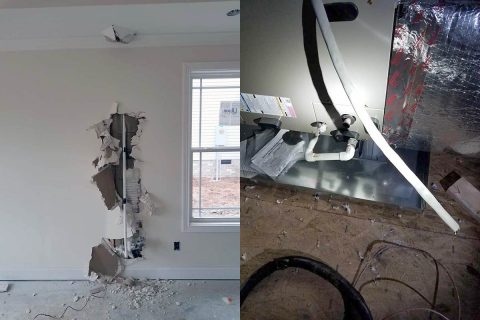 The current value of scrap copper is under $2.00 per pound. But the estimate cost of repairs to the walls and reinstalling the copper could be up to about $5,000.
Copper thefts have been occurring throughout Mmiddle Tennessee and Kentucky.
Investigators throughout the different jurisdictions have been sharing information in an effort to reduce or shut down the thieves. Clarksville has had about 27 cases of copper theft since September 2018
Anyone with information, please contact Detective Baker, 931.648.0656, ext. 5151, TIPSLINE 931.645.8477, or go online and submit a tip anonymously at P3tips.com/591