Austin Peay State University Sports Information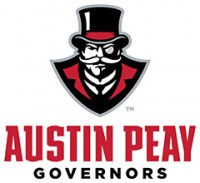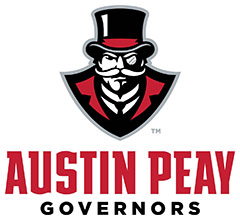 Clarksville, TN – Austin Peay State University (APSU) Director of Athletics Gerald Harrison has announced that Brandi Bryant will be taking on a new role within the athletics department, taking over the newly-created position of Assistant Director of Athletics for Strategic Initiatives and Capital Projects.
Harrison also announced Austin Peay athletics would begin a search for an Assistant Director of Athletics/Chief Financial Officer immediately.
In her new role, Bryant will be responsible for improving mentoring and career services for all Austin Peay student-athletes.
She has proven a trailblazer in that aspect with the development of GovsGROW (Growing Relationships and Opportunities for Women), which connects female student-athletes with female mentors in the Clarksville community and aids them in areas from career advice and networking to even just offering a local familial figure and a home-cooked meal on occasion.
Following the success of GovsGROW, Bryant will be tasked with developing a similar program for the department's male student-athletes.
"The creation of this new and innovative position will enhance our ability to expand the student-athlete experience beyond the walls of Austin Peay and into the Clarksville community workplace," stated APSU Director of Athletics Gerald Harrison
"Most of our student-athletes will go pro in something other than sports. To this end, we want to make sure we are proactive in our ability to provide outstanding mentorship opportunities and work with our community partners to provide them with internship and job opportunities." Harrison said.
A Clarksville native, Bryant joined the Austin Peay athletics department in 2015 as operations manager then as director of athletics business operations. She was promoted to Assistant Athletics Director for Business Affairs in 2017 with responsibility for the athletics budget and financial oversight of the department's ongoing capital projects.
Bryant's role changed to resource management and community outreach in August 2018. Bryant also has been recognized as a leader at the national level, being elected as second vice president for the Collegiate Athletic Business Management Association (CABMA) for 2018-19.
"Brandi has been an extremely valuable member of the athletics department for several years and is a lifelong Clarksville native," Harrison said.
"This transition will allow her the opportunity to focus on one of her true passions – the development of the total student-athlete while still maintaining her role as our leader in capital projects and oversight of our cross country, track and field, and tennis programs. I believe in this new role, Brandi will have a chance to grow even more as an athletics administrator while also helping continue our commitment to the 'Total Gov' concept," stated Harrison.
Bryant is heavily involved in the Clarksville community since returning to her hometown in 2006. Currently, she is the Division Vice Chair for Public and Community Affairs with the Clarksville Area Chamber of Commerce.
Also, she is a Leadership Clarksville alumnae and now a member of its Board of Trustees. Bryant was named Clarksville's 2013 Young Professional of the Year and is a past chair of the Clarksville Young Professionals.
Before joining the Governors athletics department, Bryant served as Director of Business Development at Thurman Campbell Group PLC CPAs, where she was the head of business development, human relations and corporate social responsibility. She also spent three years as payroll and human resources manager for Clarksville accountant Niesha Wolfe.