Montgomery County Sheriff's Office (MCSO)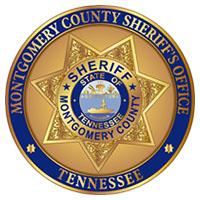 Clarksville, TN – Montgomery County Sheriff's Office (MCSO) investigators have arrested a man involved in a fatal shooting.
The incident occurred in the 4000 block of McGregor Road at approximately 6:18pm on Friday, February 1st, 2019.
Matias Dudley aka TEZ, 18, was taken into custody and charged with criminal homicide.
According to witnesses, the victim approached a vehicle Dudley was a passenger in when he opened fired.
As the victim attempted to flee for his safety, Dudley exited the vehicle and pursued the victim on foot. Dudley continued to fire multiple rounds at the victim, fatally wounding him.
Working with witnesses throughout the night, Investigators were able to determine a suspect and possible locations where the suspect may have fled. Working with Clarksville Police Department and the Kentucky State Police Dudley was taken into custody at approximately 2:00am on Holiday Drive.
Dudley is being held without bond.
Based on information gathered by investigators, this is an isolated incident and the victim and suspect knew each other.
Anyone with any information concerning this crime is asked to call Investigator Erin Garcia at 931.648.0611 ext 13404.