Tennessee (14-7 | 3-5 SEC) at Vanderbilt (6-15 | 1-7 SEC)
Sunday, February 3rd, 2019 | 2:02pm CT (3:02pm ET)
Nashville, TN | Memorial Gymnasium | TV: ESPN2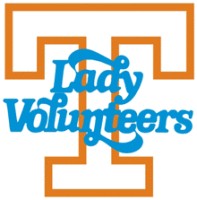 Knoxville, TN – After playing four in a row at home, the Tennessee Lady Vols (14-7, 3-5 SEC) hits the road for two straight games, starting with a 2:00pm CT (3:00pm ET) matinee vs. Vanderbilt (6-15, 1-7 SEC) in Nashville on Sunday. ESPN2 will carry the 81st meeting between the Lady Vols and Commodores, as they face off on Super Bowl Sunday at historic Memorial Gymnasium.
UT enters the in-state rivalry game on much better footing, having won back-to-back games after a much-publicized six-game losing streak. The Lady Vols took care of LSU last Sunday, 74-65, and handled Florida on Thursday night, 67-50, with both games taking place in Knoxville.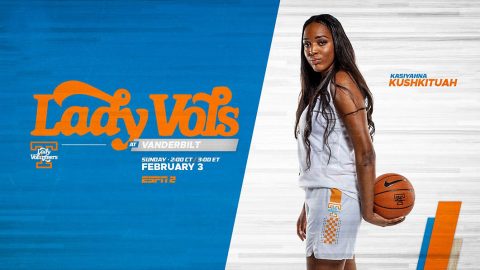 On Sunday, Tennessee will attempt to snap a two-game road skid, which includes setbacks at Georgia (66-62) and Alabama (86-65) on January 13th and January 17th, respectively.
In four of the Lady Vols' five SEC losses, they have lost by a combined total of nine points, including a one-point loss to Arkansas, two-point setbacks to Missouri and Kentucky, and a four-point loss at Georgia.
Vanderbilt has lost two in a row, seven of eight and 10 of its past 12 contests. The Commodores' only SEC victory came at home vs. Ole Miss, 80-68, but they've been competitive in many of those games, including an 11-point loss to current No. 16/18 South Carolina, 80-69, in Columbia on Monday night.
The Tennessee Lady Vols feature two in-state players, including Murfreesboro native (Blackman H.S.) Meme Jackson, a senior guard/forward, and freshman point guard Jazmine Massengill of Hamilton Heights Christian Academy in Chattanooga. UT assistant coach and recruiting coordinator Sharrona Reaves is a product of Murfreesboro's Oakland High School.
VU's director of offensive analytics is Mickie DeMoss, who worked alongside Holly Warlick and served under Pat Summitt as assistant/associate head coach/assistant from 1985-2001/2001-03/2010-12. Vandy graduate assistant Kortney Dunbar played at Tennessee from 2014-18, appearing in 101 games and averaging 2.9 ppg. and hitting 69 three-pointers.
Broadcast Information
Paul Sunderland (play-by-play), Nell Fortner (analyst) and A'ja Wilson (analyst) are on the call for ESPN2.
Mickey Dearstone is behind the microphone for IMG College/Lady Vol Network radio/online broadcasts for the 20th season. A link to the live audio stream can be found on each game's Hoops Central page or the Lady Vol schedule on UTSports.com.
Air time for games on the Lady Vol Radio Network generally occurs 30 minutes prior to tip-off.
For UT home games, the Lady Vol Network has a low-power transmitter that makes the game available on the radio at 99.3 FM.
About the Tennessee Lady Vols

After bursting to an 8-0 record and standing 12-1 after opening SEC play with a win at Auburn, a youthful Lady Vols team (7 of 10 active players are freshmen and sophomores) has gone through some growing pains.
Losing four of the games by a combined nine points, UT dropped five consecutive league tilts before bouncing back with wins over LSU and Florida.
UT also fell to Notre Dame during the midst of that SEC skid, 77-62, in a game the Lady Vols led at the half by three en route to their sixth straight loss.
That game, however, seems to have been a turning point for this team.
UT features four players scoring in double figures, including two sophomores and a freshman.
Sophomores Evina Westbrook (15.9) and Rennia Davis (13.9) lead the way in scoring average, followed by senior Meme Jackson (11.7) and freshman Zaay Green (10.3).
After seeing Davis mired in a four-game slump, she has reemerged as a go-to player, firing in 24 and 19 points in the past two games, both victories.
Jackson has suffered a performance lull as well after hitting double figures in 10 of her first 13 games, including a 27-point effort at Auburn.
The senior missed two games (N.D., LSU) after injuring an ankle vs. Arkansas, and is in search of her first double-figure scoring game since January 3rd.
Center Kasiyahna Kushkituah scored in double figures in four of her first five games this season before a knee injury forced her to miss three games and limited her mobility in the next 11 outings.
Kushkituah shed a bulky knee brace during the LSU game and finished the day with 14 points and eight rebounds. She followed with six points and six rebounds on 3-of-4 shooting vs. Florida and appears to be hitting her stride again.
Senior forward Cheridene Green has pulled down double-figure totals in rebounds during the past four games and in seven of her past eight contests.
Freshman Zaay Green has averaged 13.0 ppg. over the past five contests
Last Time Out for Tennessee Lady Vols
Sophomore Rennia Davis and redshirt senior forward Cheridene Green each posted double-doubles to propel Tennessee to victory over Florida on Thursday night in Thompson-Boling Arena, 67-50.
Davis ended the day as Tennessee's (14-7, 3-5 SEC) leading scorer with a game-high 19 points and 10 rebounds, while Green posted a season-high-tying 15 points and 10 rebounds. All five starters scored in the first quarter for the Lady Vols and combined to finish with 53 of the team's 67 points as UT won its second straight contest.
The Lady Vols shot 45 percent from the floor, and nine players scored on the night. UT controlled the battle inside, out-rebounding Florida, 48-32, and held a 28-22 scoring advantage in the paint. Tennessee's defense complimented its tough play inside, holding UF to 29 percent (19-66) from the field. It was the second-lowest field goal percentage allowed all season by the Big Orange.
The Gators (5-16, 1-7 SEC) were led by redshirt senior guard Funda Nakkasoglu, who finished with 18 points, three rebounds and an assist in the contest. Sophomore Kiara Smith recorded double-digits points, notching 11 in the scoring column along with three rebounds.
About the Vanderbilt Commodores

VU returned three starters and six letterwinners but lost a big chunk of its offensive production in Rachel Bell (10.9), Christa Reed (10.5), Kayla Overbeck (9.9) and Erin Whalen (7.4).
Leading scorer Chelsie Hall (11.9) returned, as did Cierra Walker (8.7).
Transfer Mariella Fasoula, a 6-5 forward, has made an impact at 17.0 ppg. and 7.7 rpg. Walker (11.9) and Hall (10.2) also score in double figures.
Fasoula, a native of Greece, made the move to the West End from Boston College.
Vanderbilt struggled to a 7-24 record, including 3-13 in the SEC to tie for 11th place, in Stephanie White's second season as head coach.
UT took a pair of wins over the Commodores during the 2017-18 season.
The Lady Vols won at Memorial Gym on January 7th, 2018, 86-73, and grabbed a 74-64 victory at Thompson-Boling Arena on February 4th.
Vanderbilt Commodore's Last Game
Vanderbilt fell to #20/24 Texas A&M, 69-53, Thursday night in Reed Arena.
The Commodores trailed 21-14 in the second quarter, but Autumn Newby and Brinae Alexander buried a pair of jumpers to cut the Aggie lead to three, 21-18. Chennedy Carter connected on two shots from the charity stripe to spark a 12-0 Texas A&M run that gave the Aggies a 33-18 cushion at the half.
Alexander led players with a career-high 24 points on a career-high four triples made. LeaLea Carter continued her double-digit trend with 13 points.
Newby pulled down a career-high 13 boards to lead all players.
The Commodores out-rebounded Texas A&M 40-to-37 and held the Aggies to just eight percent from beyond the arc.
Last Time Tennessee Lady Vols Met Vanderbilt
Seniors Mercedes Russell and Jaime Nared combined for 50 points to lead #12/13 Tennessee (19-4, 7-3 SEC) to a hard-fought 74-64 victory on the road at Vanderbilt (6-18, 2-8 SEC) on February 4th, 2018.
Russell logged her 41st career double-double and 11th of the season, scoring 20 points while reeling in 11 rebounds.
Nared, a finalist for the Cheryl Miller award, tallied her ninth double-double of the season and 18th of her career, pouring in 16 points and grabbing five rebounds in the final five minutes of the game. She tied her career high of 30 points and grabbed a team-high 14 rebounds on the day. She connected on 15 of 17 free throw attempts, tying for the fourth-most ever by a Lady Vol.
Vanderbilt was led in scoring by freshman Chelsie Hall who had 19 points.
Coming Up for Tennessee Lady Vols
The Tennessee Lady Vols will be idle on Thursday before heading to Starkville to take on No. 6/6 Mississippi State next Sunday at 1:00pm CT (2:00pm ET) on ESPN.