UT Athletics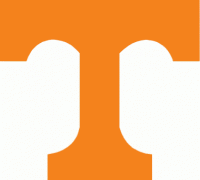 Knoxville, TN – The only program to appear in every NCAA Tournament, the Tennessee Lady Vols basketball team learned it had been awarded its 38th consecutive postseason bid Monday when the bracket was revealed at 4:00pm CT on ESPN2.

The Lady Vols (19-12) are seeded No. 11 in the Albany Region. UT will face No. 6 seed UCLA (20-12) in the first round at the XFINITY Center in College Park, MD, on Saturday at approximately 12:00pm CT. The game will be televised by ESPN2 and also carried on the Lady Vol Radio Network.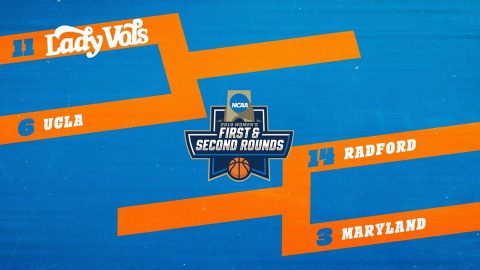 No. 3 seed and host Maryland (28-4) will meet No. 14 seed Radford (26-6) in the other first round contest in College Park at 10:00am CT on Saturday. That contest also will be televised by ESPN2. The winners of the first-round match-ups will face off on Monday. Time and TV network are to be determined.

The Lady Vols, who are 125-29 all-time in NCAA play, are the only school to appear in all 38 tournaments, winning eight national championships. UCLA, meanwhile, is making its 16th overall NCAA appearance, running its streak of bids to four years in a row.

Tennessee is 30-1 in NCAA First Round games. The only blemish is an opening-round loss to Ball State, 71-55, in Bowling Green, KY, on March 22nd, 2009. UT is 6-0 in opening round NCAA games under Holly Warlick, forging a 2-0 record at neutral sites.

The Lady Vols and Bruins will meet for the 20th time, with UT holding an 18-1 advantage in the series. The programs haven't met since 2011, and this will be their first contest during an NCAA Tournament. They did, however, meet on March 25th, 1979, in the AIAW third-place game, with point guard Holly Warlick and the Lady Vols taking a 104-86 victory in Greensboro, NC.

UCLA posted a 12-6 conference record this season to finish fourth in the Pac-12. Tennessee, which placed eighth in the SEC at 7-9, is 68-21 all-time vs. the Pac-12, facing that league's runner-up Stanford this season and falling in Knoxville to the Cardinal, 95-85, on December 18th.

Tennessee played 11 of the 64 teams in the NCAA Tournament field this season and owns a 6-7 record vs. those squads. UT captured victories over Auburn (twice), Belmont, Clemson, Missouri and Texas. The Lady Vols suffered losses to tourney teams Kentucky, Mississippi State, Missouri, Notre Dame, South Carolina, Stanford and Texas A&M.
How To Get Tickets
Tickets in the official Lady Vol allotment will go on sale through the Tennessee Athletics Ticket Office Tuesday morning. The ticket office can be reached at 865.656.1200 and is open 7:30am to 4:00pm CT.