Written by Maria Yager
Blanchfield Army Community Hospital Public Affairs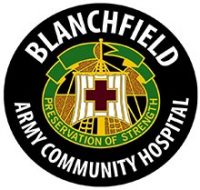 Fort Campbell, KY – April is Occupational Therapy Month and the Blanchfield Army Community Hospital (BACH) Chief of Occupational Therapy explained what OT is and how it supports Army Readiness.
"Our mission is to optimize performance and readiness both in garrison and in operational environments to support the total force. Right now, Army OTs are currently working in human performance optimization with the Holistic Health and Fitness Program where Army OTs are embedded with battalions," said Maj. Robin Tennekoon, BACH chief of OT.
The Holistic Health and Fitness Program is a field test that has OTs, along with physical therapists, dietitians, strength and conditioning coaches and athletic trainers embedded in Armor, Engineer, Infantry, and Stryker combat battalions.
The OTs address performance and readiness across a spectrum of performance factors.
"It's breaking down the activity and analyzing each step of what it takes for you to accomplish something, whether it's being able to achieve expert with your rifle or being able to manage your finances or being able to effectively communicate with your platoon sergeant or your spouse with anger management techniques," said Tennekoon. "We can use [performance optimization] in a lot of different functional ways and it's just to improve your performance in your everyday activities."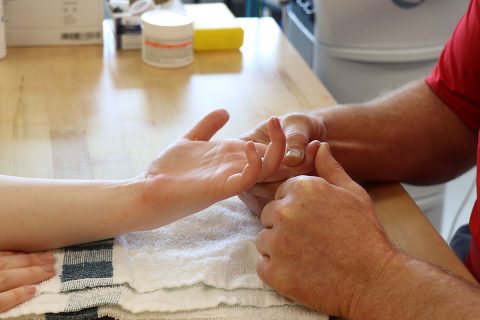 In the hospital, OTs and OT Assistants mainly work with patients with upper extremity injuries, but OTs across the garrison are also working at the Warrior Transition Battalion, Intrepid Spirit Center and in educational developmental intervention for children. The OT practice includes physical disabilities, behavioral health, inpatient/outpatient rehabilitation, work and community reintegration, ergonomics, and burn/amputee rehabilitation.
"Mainly its performance optimization, whatever limiting factors that [people] have in their daily life. A lot of times that does come with an upper extremity injury because that's what we use to do a lot of fine motor tasks in our lives, but it could be a mild traumatic brain injury, or life skills people need assistance with. So anything that's functionally limiting," said Tennekoon.
OTs also deploy with Combat Operational Stress Control Units and implement prevention and restoration programs to help Soldiers cope with operational and personal stressors. They conduct unit surveys to help commanders get a pulse on the psychological factors and physiological factors that might be affecting the unit and provide therapeutic interventions to maintain Soldier readiness.
"In the Combat Operational Stress Control Detachments, we work on some prevention strategies so Soldiers can cope with an extraordinary situation, or if they are dealing with some family issues or interpersonal issues with their unit," said Tennekoon, explaining that the goal is maximizing functional independence.
The Army has both active duty and civilian OTs and active duty OT Specialists and civilian OT Assistants to help support the mission. The U.S. Bureau of Labor Statistics projects employment of OTs to grow 26 percent through 2026, much faster than the average for all occupations.
"We just really want to promote the profession and let everyone know who we are and what we do in the Army and different areas you can find us," said Tennekoon. "If you feel there are areas in your life you want to optimize your performance, seek out an OT."