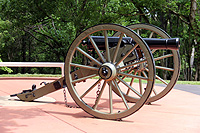 Clarksville, TN – The next meeting of the Clarksville Civil War Roundtable will be on Wednesday, May 15th at the Bone & Joint Center, 980 Professional Park Drive, right across the street from Tennova Healthcare – Clarksville. This is just off Dunlop Lane and Holiday Drive and only a few minutes east of Governor's Square mall.
The meeting begins at 7:00pm and is always open to the public. Members please bring a friend or two – new recruits are always welcomed.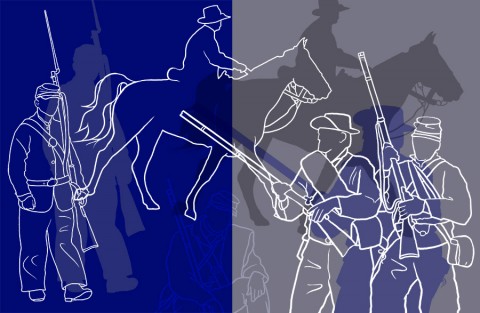 Our speaker this month is historian and author Daniel Mallock of Nashville Tennessee. His topic is – "John Adams, Thomas Jefferson and the Era of Reassessment."
How can we put the destruction of and hostility toward Confederate monuments into some understandable context? How can we understand the hostility toward the founders?
Why is our politics so dysfunctional and confrontational? These issues and others are at the heart of this month's program by historian and author Daniel Mallock. We need to go back to the very source of these issues; the French Revolution, John Adams, Thomas Jefferson, and the confounding contradictions of American history.
These contradictions fuel the controversies today as we face the greatest challenge ever to Civil War history, our Civil War heroes, and to our founders themselves.
Our speaker this month is Daniel Mallock. He has been studying the Civil War since the age of 8. A Boston native, he was involved with the Civil War Round Table of Greater Boston starting at age 15, and the Quincy (MA) Historical Society. He is the author of NYT best seller Agony and Eloquence: John Adams, Thomas Jefferson, and a World of Revolution (2016).
Dan is a Contributing Editor at New English Review and his work has appeared in American Thinker, Washington Times, Cleveland Plain Dealer, Breitbart, and North and South Magazine. He has appeared on Inside Politics, Happy Hour on Blaze/CRTV, Steel on Steel, and History Authors Radio. He has lectured at the Adams National Historic Park and at Sons of the American Revolution-Andrew Jackson Chapter.
We hope you can join us for this interesting meeting.