Clarksville, TN – On Tuesday, July 2nd, the Austin Peay State University (APSU) Registrar's Office will host the Summer 2019 Graduation Gala, and all APSU students participating in the Summer commencement ceremony in August are encouraged to attend this important, celebratory event from 10:00am-2:00pm in the Morgan University Center Ballroom.
«Read the rest of this article»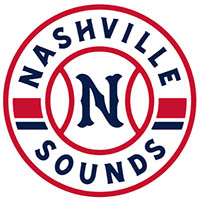 Nashville, TN – The Nashville Sounds against against the Salt Lake Bees was postponed Monday at First Tennessee Park due to incoming inclement weather. The two teams will play a doubleheader on Tuesday, June 18th set to begin at 5:00pm. The doubleheader will be two seven inning games. Gates to First Tennessee Park will open at 4:30pm.
Fans who had a ticket for Monday night's game can exchange it at the First Tennessee Park ticket office for any 2019 regular season game for a ticket of equal or lesser value, subject to availability.
«Read the rest of this article»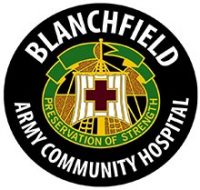 Fort Campbell, KY – On June 17th, 2019 at the Fort Campbell Family Resource Center, Tennessee-native Col. Patrick T. Birchfield assumed command of Blanchfield Army Community Hospital (BACH) and the U.S. Army Medical Department Activity Fort Campbell during a change of command ceremony.
Birchfield replaced Col. Anthony McQueen, who led efforts to transform BACH's medical support to units from the 101st Airborne Division (Air Assault) and Fort Campbell, enabling the medical readiness of more than 90 percent of their Soldiers for deployment, and providing access to care for more than 73,000 beneficiaries.
«Read the rest of this article»

Clarksville, TN – This month, the legendary late Governor of Texas Ann Richards will be the focus of an inspiring and hilarious play at the Roxy Regional Theatre on the corner of Franklin Street and First Street in Historic Downtown Clarksville, bringing audiences face-to-face with a complex, colorful and captivating character bigger than the state from which she hailed.
"Ginger Rogers did everything that Fred Astaire did. She just did it backwards and in high heels." Borrowing a phrase from cartoonist Bob Thaves to argue for more women in positions of power, feisty politician Ann Richards came to national attention when she delivered the keynote address at the 1988 Democratic National Convention.
«Read the rest of this article»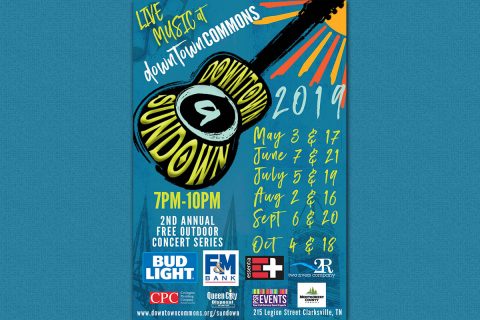 Montgomery County, TN – Downtown @ Sundown Concert Series is back this Friday, June 21st, 2019 at Downtown Commons. This free night of music and fun starts at 7:00pm. Acoustic group, The Great Divide will open the night up with an arrangement of southern rock. Heart Tribute act, Back to Avalon, will take the stage at 8:00pm.
Food and activity vendors will be on hand at Downtown Commons.
«Read the rest of this article»

Clarksville, TN – The Austin Peay State University (APSU) Foundation received two generous gifts from Don Jenkins and Sandy Jenkins to establish the Jenkins Family PELP Endowment and the Jenkins Family Finish Line Scholarship. Their generosity will provide financial aid for many deserving students.
«Read the rest of this article»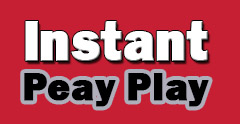 Clarksville, TN – After nine years and just over 300 games bouncing around in the minor leagues, former Austin Peay State University (APSU) Governors baseball player, and Clarksville native, Ryne Harper is off to a great start in this first action in the major leagues.
In a team-leading 30 appearances so far this season with the Minnesota Twins, Harper is 2-0, with a save, five holds, a 1.93 ERA, and 27 strikeouts to just six walks in 28 innings of work.
«Read the rest of this article»
Montgomery County Animal Care and Control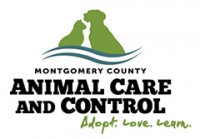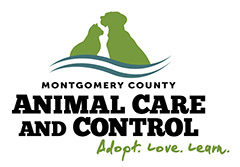 Montgomery County, TN – In an effort to make the public aware of the animal problem in Montgomery County, Montgomery County Animal Care and Control has released the statistics on the intake, adoption and euthanasia for the month of May, 2019.
Montgomery County Animal Care and Control took in a total of 441 animals (240 cats, 195 dogs, 1 wildlife and 4 other).
«Read the rest of this article»
Dallas, TX – A new scientific statement from the American Heart Association focuses on Cardiomyopathies (heart muscle diseases) in children and provides insight into the diagnosis and treatment of the diseases as well as identifying future research priorities. It will be published in the American Heart Association's journal Circulation.
«Read the rest of this article»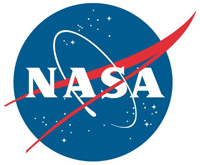 Pasadena, CA – In the future, spacecraft could safely and autonomously fly themselves to destinations like the Moon and Mars thanks to NASA navigators.
Navigators today tell a spacecraft where to go by calculating its position from Earth and sending the location data to space in a two-way relay system that can take anywhere from minutes to hours to deliver directions. This method of navigation means that no matter how far a mission travels through the solar system, our spacecraft are still tethered to the ground, waiting for commands from our planet.
«Read the rest of this article»