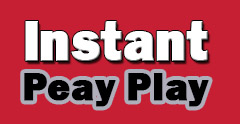 Clarksville, TN – After nine years and just over 300 games bouncing around in the minor leagues, former Austin Peay State University (APSU) Governors baseball player, and Clarksville native, Ryne Harper is off to a great start in this first action in the major leagues.
In a team-leading 30 appearances so far this season with the Minnesota Twins, Harper is 2-0, with a save, five holds, a 1.93 ERA, and 27 strikeouts to just six walks in 28 innings of work.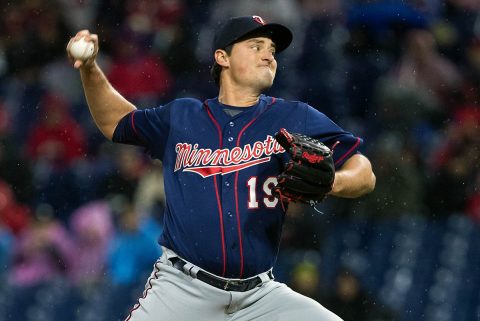 In fact, both of Harper's wins have come over his last four outings, as he picked up his first big-league win versus the Detroit Tigers, back on June 7th, while his second came less than a week ago, on June 13th, versus the team that released him back in 2017, the Seattle Mariners.
Overall, he has only given up runs in four of his 30 appearances this season out of the Twins bullpen, with his longest pitching stint coming versus the Toronto Blue Jays, on April 18th, a 3.1 inning effort – giving up one hit, no runs, while striking out two.
A right-hander relief pitcher, Harper – who turned 30 in March — made the Twins opening day roster in 2019, after being given a non-roster invitation to the Major League spring training camp.
It was his second time making it to a major-league roster, as he was called up to the Mariners on May 28th, 2017, but never saw any on-the-field action with the club and was given his outright release on June 17th of the same year.
Harper had signed minor-league contract with the Twins in February of 2018, splitting time last summer between the Chattanooga Lookouts, of the AA Southern League, and the Rochester Red Wings, of the AAA International League.
Harper made his first big-league appearance back on March 31st, versus the Cleveland Indians, throwing one shutout inning of relief, capping off a journey for the former Governor that took nine years, stops with 11 minor league teams and two foreign winter league teams in Mexico and Venezuela.
Harper seeing action for the Twins makes him the eighth player to have played for the Govs baseball program to see playing time on a MLB roster, joining Jimmy Stewart (1963-73), Greg Tubbs (1993), Jamie Walker (1997-2009), George Sherrill (2004-12), A.J. Ellis (2008-18), Matt Reynolds (2010-16) and current member of the Texas Rangers, Shawn Kelley (2009-19).