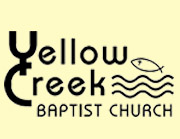 Cumberland City, TN – On Wednesday, July 3rd, 2019, Yellow Creek Baptist Church will be holding their annual Patriotic Celebration and Fireworks.
Everything will begin at 6:00pm with fellowship, dinner, and singing with their special guests Endless Highway.
The church is grilling pork butts for the event.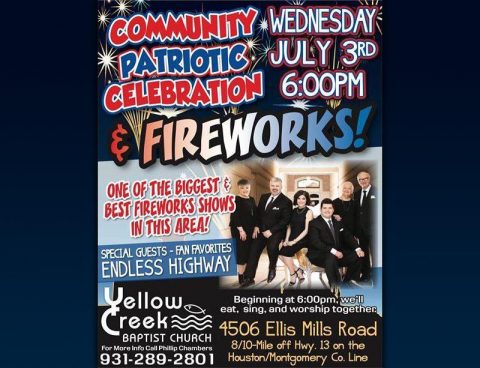 Come eat, enjoy a great concert, and see what many feel is the best fireworks in this area.
Same company that does Tennessee Titans and Tennessee Vols fireworks are doing this show.
"We have been doing this for eight years now. We always bring in a choir, a band and someone to come sing. Then we give everyone a opportunity to receive Jesus as their Lord and savior," said Brother Phillip Chambers, Senior Pastor.
About Yellow Creek Baptist Church
Yellow Creek Baptist Church envisions a church that makes a difference in the lives of people in our ministry area and throughout the world.
Services are Sundays at 8:30am and another at 11:00am. They are identical services, same sermon, same music, same everything. Sunday School is at 10:00am.
On Wednesday night, they eat supper together at 5:45pm. It's free. It doesn't cost anything. Then they have team kid for their pre-k and elementary school ages. They have youth group for Middle and High Schoolers. For the adults, they have a class in the sanctuary.
Everyone is welcome to come worship with them, come as you are. Pastor Phillip Chambers will probably be the only guy in the room with a tie on. You can wear whatever you want to wear. They just want you to come join them.
Yellow Creek Baptist Church is located at 4506 Ellis Mills Road, Cumberland City, TN.
For more information call 931.289.2901 or visit www.yellowcreekbaptistchurch.com