Clarksville, TN – Austin Peay State University (APSU) graduate student Claire Ciafre captured a video on June 4th of three cottonmouth males fighting it out near Huntsville, Alabama.
The video starts with two cottonmouths jockeying in an Alabama swamp. Their heads sway above the water, each snake trying to find the best position.
Within seconds a third cottonmouth swims into the shot. The fight quickly escalates, and the snakes wrestle more furiously in an effort to pin each other or tire each other out.
The three cottonmouths are males, and the winner claims a valuable prize: the right to mate with a nearby female.
"I actually happened upon the cottonmouths while doing work for my thesis," said Ciafre, who's studying new wetland plant communities. "I've been helping members of the APSU herpetology lab catch cottonmouths for their research, so I'd certainly seen them before.
"I'd never seen that behavior, however, and incorrectly assumed they were mating," she added. "I thought it looked cool and figured it would make my lab-mates jealous, so I took the video."
Rare Video Gains In Popularity
She posted the video to her Facebook page on June 7th. A week later, Dr. Chris Gienger – APSU's curator of herpetology – posted the video to the Herpetology at Austin Peay State University Facebook page. The video quickly gained popularity and by July 1st hit 168,000 views on the herpetology page.
Gienger told Ciafre the video showed three male cottonmouths competing to determine who mated with a nearby female (not captured in the video). Cottonmouth battles are not commonly observed and capturing one on high-quality video (such as Ciafre's) is even more rare.
"The two 'losers' will ultimately give up and leave," Ciafre said. "I imagine that the losers either get too exhausted to continue or just realize it's not worth the effort.
"This means that only the biggest, strongest and/or healthiest males will contribute to the gene pool."
'Worth Our Respect And Appreciation'
Ciafre hopes the video's popularity will help counter the negative stigma surrounding snakes, especially venomous ones.
"I definitely didn't expect the video to be as successful as it was," she said. "There were negative comments and seeing them was a bit disheartening.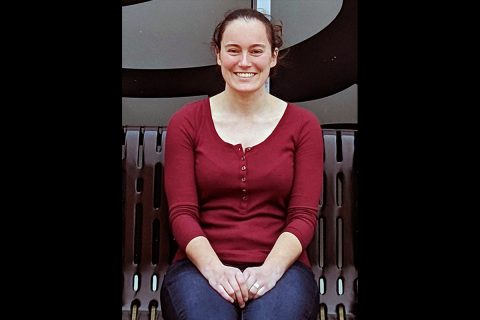 "I think (the video has) been as popular as it has because it's a behavior that few people have seen in snakes," Ciafre added. "Getting people curious about a behavior, and then therefore the animal, is the first step to getting them to accept that animal.
"I hope my video helped some to realize that these animals can be fascinating and worth our respect and appreciation."
More About Ciafre's Research
Ciafre wasn't in Alabama studying snakes. She's comparing and describing new wetland plant communities, specifically in the eastern Highland Rim, a mostly flat strip of land running from Kentucky through Tennessee east of Murfreesboro and into Alabama.
"This area used to be covered in prairie, and remnants of that can still be found in open wetlands because they were too wet to plow or build on," she said. "The wetlands I'm looking at have a lot of plants that are usually found along the coast, so it has really interesting implications for what the historic prairies of Tennessee may have looked like and how they'll respond to climate change."
Ciafre is collecting samples from 14 sites this summer and fall; she collected from 16 sites last year.
To Learn More
For more about Austin Peay State University's Department of Biology, visit www.apsu.edu/biology.