Clarksville, TN – Austin Peay State University is offering military-affiliated students an opportunity to earn a $3,000 scholarship through the President's Emerging Leader Program for the 2019-2020 academic year.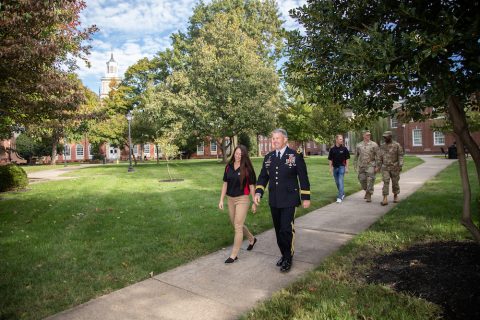 The scholarship offers a variety of PELP course offerings and one credit hour for course completion.
Class requirements will center on completion of presentations on leadership, helping a course instructor as a teaching assistant and sharing leadership experience with classmates based on military experience in normal classroom discussions.
Pre-requisites include a minimum eight years of active-duty military service and between 30 and 59 undergraduate credits with a minimum GPA of 3.5.
Applicants must submit the following to browers@apsu.edu no later than August 5th, 2019:
Name.
Student A-number.
An essay (300-500 words) answering this question: "What leadership experiences do you possess that would aid in the development of your course classmates? Include a specific example of your leadership in action."