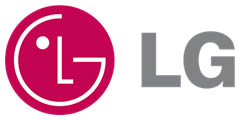 Clarksville, TN – A unique new nationwide Back-to-School initiative, spearheaded by LG Electronics in partnership with Inner Explorer, Project Happiness and Soul Pancake, kicked off at Clarksville's Kenwood Middle School.
The Life's Good: Experience Happiness program equips students with the skills needed to reduce stress and anxiety while building confidence and experiencing sustainable happiness.
Employees from LG's new smart washing machine factory in Clarksville were on-site engaging with the Clarksville community attending the Back to School celebration.
Students had to opportunity to engage in six sustainable "Life's Good: Experience Happiness" activation stations being Mindfulness, Human Connection, Gratitude, Positive Outlook, Purpose and Generosity educating families on practices and skills to empower students in stressful situations.
LG also offered the program at no cost to parents attending the event, so they too can guide their families with the Experience Happiness skills.
Over half of the teens in Tennessee and across U.S. are stressed and many do not know how to handle it. Today's kids are confronted by many pressures and challenges, and back-to-school time can be especially stressful. That's where Life's Good: Experience Happiness comes in.
Kenwood Middle School and 24 other local schools have participated in the Life's Good: Experience Happiness program since 2018 and this year LG is extending the program, in cooperation with Inner Explorer, to the entire Clarksville-Montgomergy County School system, 41 schools in total.
This is where each day teachers can log on to the Inner Explorer teaching portal and share the daily lesson with children of all ages. Clarksville students and teachers can rely on Inner Explorer as a tool in creating positive effects on students, teachers, parents and the community.
Starting next week, LG will be encouraging students and parents to post their own story of the first day back to school in social media, using the hashtags #Day1 and #LGoals. For each post, LG will donate a $1.00 and increase support for partners to help them carry forward the LG: Experience Happiness program to additional schools around the nation.
Photo Gallery
About LG Electronics: Experience Happiness
"Life's Good: Experience Happiness" is focused on extending the reach of partner organizations that bring science-based tools for sustainable happiness to youth in the United States.
Drawing on research from UC Berkeley's Greater Good Science Center, an organization dedicated to providing science-based insights for a more meaningful life, the LG Experience Happiness platform will provide resources focused on the six skills key to Sustainable Happiness: mindfulness, human connection, positive outlook, purpose, generosity and gratitude. LG Electronics USA – the "Life's Good" home appliance, mobile communications and consumer electronics company – is leading this initiative, with a goal of reaching 5.5 million youth over five years.
To learn more about "Life's Good: Experience Happiness," please visit the website.