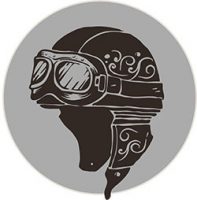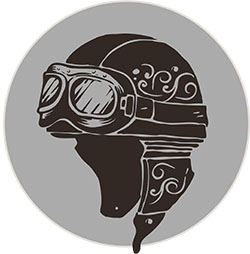 Clarksville, TN – We pulled out of Wall, South Dakota, having fed our bellies and paid a visit to the Harley Shop, getting ever closer to our destination of Sturgis, and the 79th edition of the annual rally.
I was still trying to comprehend all that I had seen since I crossed the border into this wide open expanse known as the Dakotas. Navigating the Badlands, then passing through this historic tourist attraction was causing me to process all that I would write about, hoping I could bring the experience to words.
My crew was equally as anxious about reaching our destination, so it was back onto I-90 to compete with the other bikers who refused to do the 80mph speed limit.
We had been waving at our brothers and sisters since we left Clarksville, but the closer we got to Sturgis, there were motorcycles EVERYWHERE! (Go figure, right?)
A couple of things stood out to me as we raced to our destination.
First, traffic doesn't "hang out" in the left lane. When they pass you, they merge into the right lane where they're supposed to be. Unlike the south, where so many vehicles feel the left lane is THEIR lane and they're oblivious to their surroundings.
Second, I didn't notice a lot of drivers on their cell phones. Bikers see everything on the road and I know it sounds weird, but where I'm from, EVERYBODY is on their phone. It was odd to notice so many drivers actually paying attention to the road and not their next text. The other guys noticed it as well.
Refreshing, but weird!
Our next stop was Rapid City, South Dakota and the famed, Black Hills Harley-Davidson. Rumbling the 50 miles to the dealership, I couldn't help but continue to notice the interesting names of the cities we passed along the way. Names that gave the flavor of the territory we found ourselves in. Cities like, Wasta, Wicksville, and Box Elder.
The whole experience was just pulsating inside of me. I kept pinching myself that I was actually doing this. I was REALLY going to the Sturgis Rally. I was riding a motorcycle thousands of miles across country. Something that some people have done for years, but for me, it was the last thing I would have imagined that I would be doing at this stage of my life.
The dealership took on a carnival atmosphere. Vendors everywhere. Anything you could possibly want for the motorcycle and it's rider was on sale. The parking lot was littered with motorcycles. The property was crawling with rally goers. Music was pulsating over the speakers, the heat was melting the pavement, but we didn't care.
WE WERE HERE!
I got separated from my guys at this point. I parked and went inside where I bought the only thing I wanted and that was a poker chip (I collect them). My crew and I couldn't connect amidst the masses, so feeling uneasy about leaving my bike with my bags unattended, I decided to push on to the hotel, The Iron Horse Inn.
A year's worth of anticipation. What would it be like? What would I see? Would this trip be as epic as I hoped?
Only time would tell.