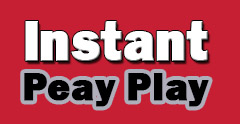 Clarksville, TN – When Tyler Rogers got the call he had been waiting for from the San Francisco Giants letting him know that he was finally going to get his shot to pitch in the major leagues, a little over a week ago after almost seven seasons tolling around in the minor leagues, the former Austin Peay State University (APSU) baseball player also became a part of Major League history.
In making it to the Giants major league roster, Tyler joins his twin brother Taylor (pitcher for the Minnesota Twins) as only the 10th pair of twin brothers in history to both play in the Major Leagues and only the eighth overall to do so in the same year.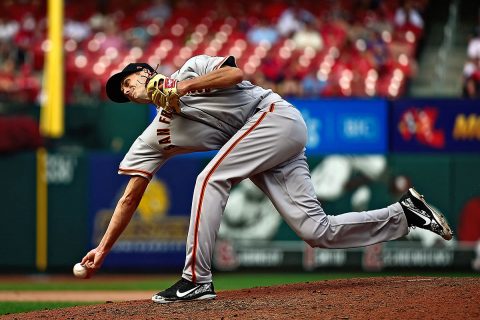 With several pair of the twins having played in the early part of the last century, probably the most recognizable pair of twins – and the last before the Rogers– were Jose and Ozzie Canseco in the early to mid-1990's.
And it didn't take Rogers long to make an impact with the big club, as he made his Major League debut on August 27th versus the Arizona Diamondbacks and retired all three batters, he faced on three infield groundouts.
This all comes after almost seven years in the minor leagues, on six different teams in the Giants fame system, covering 342 total games, 478.2 innings pitched, an overall record of 23-13, with 32 saves and an ERA of 2.52.
Overall, Rogers has appeared in three games since his call-up, totaling 3.1 innings pitched – as of September 1st – and giving up just two hits, a run and recording his first Major League strikeout versus the San Diego Padres on August 30th.
Rogers call-up to the big leagues mirrors an earlier call-up this season to another former APSU baseball pitcher, Ryne Harper, who had spent nine seasons in the minors – with three different ball clubs – before making the major league roster with the Twins, the same team as his brother Taylor, to begin the 2019 season.
Rogers making it onto a Major League roster now gives the Govs three former players currently on MLB rosters, (Harper/Twins), (Shawn Kelley/Texas Rangers) and nine overall former Govs in program history to see playing time on an MLB roster (Jimmy Stewart (1963-73), Greg Tubbs (1993), Jamie Walker (1997-2009), George Sherrill (2004-12), A.J. Ellis (2008-18), Matt Reynolds (2010-16).