Clarksville, TN – If you were born after 1993 – which is the case for most Austin Peay State University (APSU) students – then you've only known a world where the United Kingdom is a part of the European Union (EU).
That fact can seem trivial, especially if you're living 4,000 miles away in Tennessee, so when Great Britain announced it would be the first country to leave the EU – a move known as "Brexit" – many people on campus and in the Clarksville area reacted with mild curiosity.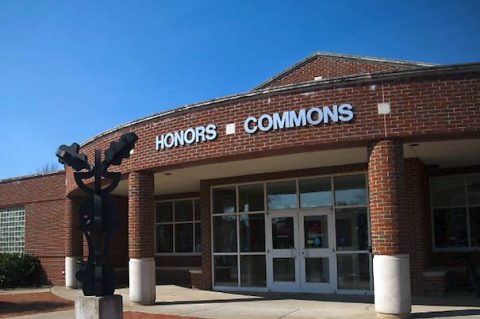 Their questions ranged from "What exactly is the European Union?" to "Why should I care?"
At 5:00pm on October 22nd, Austin Peay State University's Honors Program and APSU's President's Emerging Leaders Program (PELP) will host a special panel discussion in the campus' Honors Commons to help educate the local community on Brexit's potentially global impact.
"There are so many questions that arise out of this event," Dr. Tim Winters, PELP director, said. "Our students, and I daresay some faculty as well, are not fully comfortable with the parliamentary system of democratic government. Such ideas as snap elections and dissolving the government are so different from our experience as to demand explanation."
The panel discussion, which is open to the public, is designed to provide attendees with an understanding of how and why Brexit has occurred, and what effect it will have on Europe and the rest of the world.
The event's panelists and topics include:
Dr. Dzavid Dzanic, APSU assistant professor of history, "History of the EU and the Irish border"
Dr. Marsha Lyle-Gonga, APSU professor of political science, "Parliamentary government and its effect on Brexit. How and why did Brexit come about?"
Dr. Andy Flaherty, APSU social work instructor, "The sociology of Brexit: What does this event mean to the folks on the street? Did Brexit highlight a pre-existing division in Britain, or did it create a division?"
Dr. Dennis Pearson, APSU associate professor of economics, "The economics of Brexit: How has the EU affected the economy and how will Great Britain's departure change the shape of the economy both in Europe and elsewhere?"
"Great Britain's decision to leave the European Union has already had an effect on the global economy, and that effect will surely intensify in the months and years to come," Winters said. "We are fortunate to be able to witness history in the making, and with the help of our panelists, we will have a much better chance of understanding the ramifications of this event."
Refreshments will be available at the event.
For information, contact Winters at winterst@apsu.edu.