Cunningham, TN – On Thursday, October 31st, 2019, the Lone Oak Baptist Church will be hosting Trunk or Treat and a Fall Festival. The events will begin at 5:30pm and go until 8:30pm.
Everyone is invited to come out for a family friendly Trunk or Treat event and Fall Festival. It will be a fun night of candy, inflatables, games and more.
Lone Oak Baptist Church is located at 3685 Highway 48 in Cunningham Tennessee.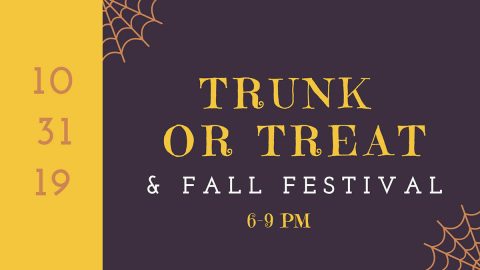 About Lone Oak Baptist Church
The mission of Lone Oak Baptist Church is to Seek, Serve and Share Christ locally and globally.
We will GATHER because we are not meant to live this life alone.
We will GROW because we are not yet all we were created to be.
We will GIVE because we have been given much.
We will GO because we have been entrusted with the Gospel.