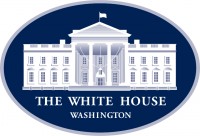 Washington, D.C. – U.S. President Donald Trump made history today, signing the United States–Mexico–Canada Agreement (USMCA) and keeping his signature promise to end the NAFTA era.

President Trump: For decades, Washington kept letting you down

Repairing broken trade deals was a key agenda item that separated then-candidate Donald J. Trump from his political opponents.
Washington pundits and "experts" were skeptical, as always: Both Republican and Democrat politicians for years had been promising voters that they'd scrap NAFTA for a stronger deal.

But President Trump is anything but a conventional, career politician.

"Everybody said that this was a deal that could not be done. Too complicated, too big—couldn't be done," the President said today from the South Lawn of the White House. "We got it done."

USMCA's improvements over NAFTA are significant. The new agreement "is the largest, fairest, most balanced, and modern trade agreement ever achieved," President Trump says.
Here is just a sampling of the biggest changes:
Broad economic benefits. USMCA is estimated to create nearly 600,000 American jobs—and generate up to $235 billion in economic activity.
Better protection for workers. It has the strongest, most advanced, and most comprehensive labor protections of any American trade agreement in history.
Support for our farmers. The agreement is a massive win for American farmers and ranchers, vastly improving access to Canadian and Mexican markets. U.S. agricultural exports are expected to increase by $2.2 billion under the deal.
A boost for American manufacturers. The U.S. auto industry alone expects to create up to 76,000 new jobs and spur $34 billion in new investments.
Modernized terms. Unlike NAFTA, USMCA has protections for American intellectual property, a first-of-its-kind chapter on digital trade, and provisions to crack down on unfair currency practices.
"Two decades of politicians ran for office vowing to replace the NAFTA," the President added. "Yet once elected, they never even tried. They never even gave it a shot. They sold out. But I'm not like those other politicians . . . I keep my promises and I'm fighting for the American worker."

"Trump heading back to Michigan to celebrate trade deal with Mexico, Canada"

President Trump: USMCA adds to America's blue-collar BOOM!